Currently browsing the "
Nashville Film Festival

" tag.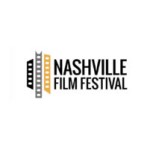 This was my first time (virtually) attending the Nashville Film Festival. It is close enough for me to drive over, but that was not possible this time around. They had a great slate of films spread over a week. But sadly a lot of the films I'd have loved to see were only available in person, mostly the big prestige flicks. Nevertheless, I did get to see quite a few worthy films from the comfort of my couch. Below is my rundown.
The films are: Brian Wilson: Long Promised Road; Fanny: The Right to Rock; Everybody is Looking for some Light; Poser; Leftover Feelings: A Studio B Revival; 7 Days; Window Boy Would Also Like To Have A Submarine; Potato Dreams; Porcupine; The Good Traitor; Huda's Salon; Green Sea; Ayar; Luzzu.