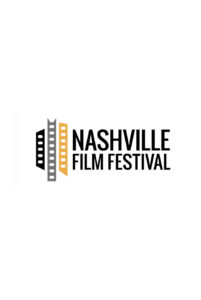 This was my first time (virtually) attending the Nashville Film Festival.  It is close enough for me to drive over, but that was not possible this time around. They had a great slate of films spread over a week. But sadly a lot of the films I'd have loved to see were only available in person, mostly the big prestige flicks. Nevertheless, I did get to see quite a few worthy films from the comfort of my couch. Below is my rundown.
The films are: Brian Wilson: Long Promised Road; Fanny: The Right to Rock; Everybody is Looking for some Light; Poser; Leftover Feelings: A Studio B Revival; 7 Days; Window Boy Would Also Like To Have A Submarine; Potato Dreams; Porcupine; The Good Traitor; Huda's Salon; Green Sea; Ayar; Luzzu.
THE MUSIC FILMS
It's not surprising that some of the best films of the festival were about music and musicians. It is Music City USA after all.  And they were not all "country" music either.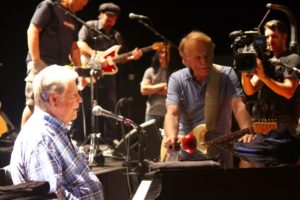 The festival opened with Brian Wilson: Long Promised Road, an ode to the Beach Boys' creative genius hosted by his good friend Jason Fine, editor of Rolling Stone. Talking heads include music luminaries like Elton John and Bruce Springsteen who remind us throughout what a brilliant musical talent Wilson was/is. And as the film chronicles his career, Fine takes a trip down memory lane with Wilson driving around LA using the landmarks of his life to elicit stories. It's clear that Wilson, who has a well-known history of mental illness, is very uncomfortable at times and some of it verges on exploitative. But by the end you see him as a tragic genius who has persevered despite his demons. It's a must see for Beach Boys fans.
Directed by Brent Wilson — Written by Jason Fine, Brent Wilson, Kevin Klauber — With appearances by Blondie Chaplin, Gustavo Dudamel, Jakob Dylan, Jason Fine, Bob Gaudio, Probyn Gregory, Jim James, Al Jardine, Sir Elton John, Nick Jonas, Mark Linett, Stephen Kalinich, Taylor Hawkins, Steven Page, Andy Paley, Linda Perry, Darian Sahanaja, Bruce Springsteen, Don Was, and Brian Wilson.
Winner of the Best Music Documentary prize for the festival. 
One of my favorite surprises of the festival was Fanny: The Right to Rock. It's a great doc about the first big female rock and roll band. I kinda sorta remember the name, but I had no idea how ground breaking they were. They began as a garage band. A couple of Filipina-American sisters got together with some friends and by the 70s they were touring and heading up the charts.  But cracking that white male rocker club was not so easy and they disbanded in 1975. The film catches up with them as they reunite for a new album after more than four decades. Great archival footage combined with their commentary and interviews with a slew of famous musicians who appreciated their music and their guts (including David Bowie who dated one of them for a while), makes for a fascinating and fun #girlpower documentary. 
Written & Directed by Bobbi Jo Hart — With appearances by Joe Elliott, Bonnie Raitt, Todd Rundgren, Kathy Valentine, John Sebastian, Cherie Currie, Charles Neville, Kate Pierson, Earl Slick, Gail Ann Dorsey, Jean Millington, June Millington, Brie Darling, Alice de Buhr, Nickey Barclay, and Patti Quatro.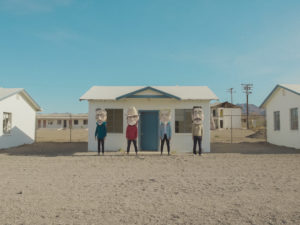 Everybody is Looking for some Light is a thoroughly enjoyable road trip tour with indie rock band Colony House as they record and shoot videos for an upcoming album.  The film takes them from Tennessee to the American Southwest. A lot of it is essentially a concert as they record their songs in gorgeous places, and plan for their next tour, which sadly gets canceled as the COVID virus descends on America. The music is fun, the band's dynamic is fun, and I was hoping by the end that they'll come to Asheville as soon as it's safe so I can go see them in person.
Written & Directed by Caleb Chapman – With appearances by Caleb Chapman, Will Chapman, Scott Mills, Parke Cottrell, Jon Steingard, and Cody Bennett.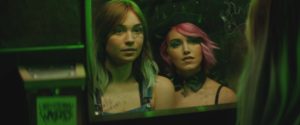 Poser is the odd one of the bunch. A shy girl named Lennon spends her time collecting sounds, then becomes fascinated with the underground music scene, and decides to start a podcast as an entrée to becoming a part of it. And it works. She meets a lot of very cool musicians and they welcome her into the culture, even encouraging her to perform herself. But she becomes obsessed with one particular singer named Bobbi Kitten and gets close to her. And then things take an unexpected turn. It's a very watchable music scene psychodrama.
Directed by: Ori Segev & Noah Dixon — Written by: Noah Dixon — Starring: Sylvie Mix and Bobbi Kitten.
Winner of the Best Narrative Feature prize.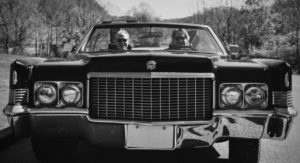 And the perfect film to top off the music slate was Leftover Feelings: A Studio B Revival. Talk about great music! Two iconic musicians — John Hiatt and Jerry Douglas — come together to record an Americana album in the studio where Nashville royalty recorded some of their greatest hits. They can feel the presence of Elvis and Chet Atkins and Waylon, as do we as we watch and listen to them making their beautiful music. Hiatt is known as one of the greatest lyricists ever. And the likes of Dolly Parton and Lyle Lovett and Emmylou Harris all sing his praises. And Douglas is the king of the dobro adding a resonance to the music and warmth to their banter, and bringing his fabulous band into the studio.The film combines a nostalgic ode to the studio with a fly on the wall look at great musicians making great music. Loved this one!
Written & Directed by Lagan Sebert & Ted Roach — With appearances by John Hiatt, Jerry Douglas, Dolly Parton, Lyle Lovett, Emmylou Harris, Rodney Crowell, Molly Tuttle, Jeff Hanna, Peter Cooper, and The Jerry Douglas Band. 
THE FEATURES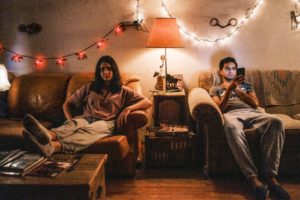 7 Days is my favorite feature of the festival hands down. It's a fun rom-com about a couple of young Indian-Americans who go on an arranged marriage date and because of COVID end up having to spend a whole week together. He's very OCD and awkward. And she's pretty much the opposite. There would not have been a second date, but when they're forced because off a shelter-in-place order to quarantine together, they gradually get to know one another and by the end … well, you know. It's a given that this odd couple will get together, but getting there is a totally fun and sweet ride flavored by their Indian-American culture and elevated by two stellar performances.
Directed by Roshan Sethi — Written by Roshan Sethi and Karan Soni — Starring Karan Soni, Geraldine Viswanathan, Aparna Nancherla, Zenobia Shroff, Mark Duplass, and Jeffery Self.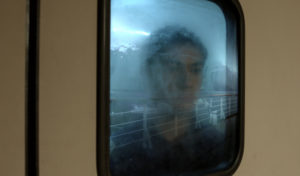 Window Boy Would Also Like To Have A Submarine is a strange fantasy film. It begins with the discovery of a shack on a remote mountaintop in the Philippines that was not there before, causing the locals to makes sacrifices to the spirits to save them from whatever it is. Meanwhile on a cruise ship out in the seas off Patagonia a young sailor finds a door/portal that takes him into an apartment in Montevideo where he meets the woman who lives there and befriends her. The film cuts back and forth between the two stories until they collide in the end. It's very quiet and beautiful and meditative, but I cannot possibly tell you what it all means, and it felt like it could have been truncated as the first act of another film. 
Written & Directed by Alex Piperno — Starring Daniel Quiroga, Inés Bortagaray, and Noli Tobol . From Uruguay, Argentina, Brazil, Netherlands, and Philippines.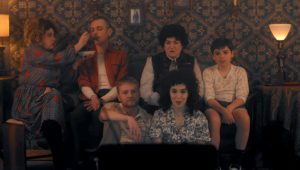 Potato Dreams is a comedy based on its writer/director's life. It begins with him as a boy in the waning years of the Soviet Union. He's gay, has an imaginary Jesus for a best friend, and LOVES the American movies that he and his mom watch illegally. But everything changes when she decides to leave the country and becomes a mail-order bride. Transplanted to the US, and into the house of a conservative bible thumper, life is full of surprises and secrets that threaten to send Potato and his mom back to their formerly dreary existence. The first part of the film is full of whimsy and feels very Wes Anderson, but the shift to the US loses much of that magic. Nevertheless, it's a fun gay coming of age flick.
Written & Directed by Wes Hurley — Starring Tyler Bocock, Marya Sea Kaminski, Lea Delaria, Hersh Powers, and Jonathan Bennett.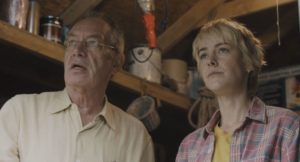 Porcupine is kind sorta based on a true story. Audrey is a young woman whose life is not going well at all and decides to try being an adopted adult. Yes, it's a thing. She meets Sunny who's hoping that she can help her husband Otto find a way to connect with his own adult kids. And Audrey becomes a fixture in their lives. Mostly the story is about Otto and Audrey, each of them learning from one another. He doesn't know how to deal with his kids and she, with her parents.  It's a sweet story, that doesn't feel fully fleshed out, but is elevated by good performances. 
Written and Directed by M. Cahill. Starring Jena Malone, Robert Hunger-Bühler, Emily Kuroda, Brooke Bloom, and Will Rogers.
The Good Traitor is inspired by true events. In it Henrik Kauffmann, the Danish Ambassador to the US, goes rogue after Hitler invades his country in 1940 and declares the embassy independent, giving himself powers to make decisions on behalf Denmark rather than taking orders from an occupied country.  He's living in Washington with his American wife, who has a close family connection to FDR and he uses that to bring the Americans to the aid of his country. And while all the serious life and death diplomacy is going on, he's carrying on behind his wife's back with her sister. The film would have done better to concentrate more on the political and less on the domestic. Nonetheless, it is an interesting story of a little known hero from WWII.  
Directed by Christina Rosendahl — Written by Kristian Bang Foss, Dunja Gry Jensen, Christina Rosendahl — Starring rich Thomsen, Denise Gough, Mikkel Boe Følsgaard, and Zoë Tapper – From Denmark.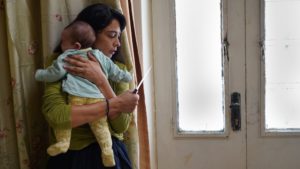 Huda's Salon is a riveting "based on true events" thriller set in the West Bank. Reem, a young Palestinian mother is drugged at her friend Huda's hair salon and photographed naked with a man not her husband, then ordered to work with the Israeli Secret Service if she wants it to remain a secret. But when Huda is captured by the Palestinian resistance, Reem is petrified that her husband will find out, or worse, the resistance will label her a traitor and kill her. The film deftly cuts back and forth, from Reem's horror as her world moves closer and closer to disaster, to Huda's cat and mouse interrogation by a resistance leader. It's edge of your seat tension and a very smart script that deftly tackles the occupation along-side the entrenched patriarchy of the culture.
Written and directed by Hany Abu-Assad. Starring Manal Awad, Maisa Abd Elhadi, Ali Suliman, Omar Abu Amer, and Samer Bisharat. From Palestine.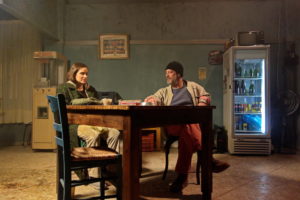 In the Greek drama Green Sea a woman loses her memory and finds herself wandering in a working class neighborhood near the harbor. A man sees she's in need of help and offers her a job as a cook in his run down tavern. And it turns out she's really good at it. The restaurant and the owner get a new lease on life, as do the patrons who warm to her and her food, but as her memory slowly returns, and the tavern owner discovers her true identity, their happy equilibrium is under threat.  This is a very sweet film about the healing power of community and connection, brought to life by a wonderful collection of actors, particularly the two leads. 
Written & directed by Angeliki Antoniou. Starring Angeliki Papoulia, Yannis Tsortekis, Tassos Palatzidis, Chrostos Kontogeorgis, Vasso Iatropoulou, Meletis Georgiadis, Stefanis Kosmidis, Anneta Papathanasiou. From Greece.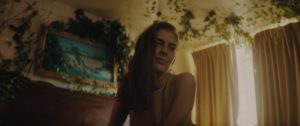 Ayar is the story of a young Latina woman who returns to Los Angeles to reunite with the daughter she left behind when she moved to Vegas to pursue a singing career. Her mother who's been raising the now 5-year-old won't let her see her, using COVID danger as the reason. But Ayar is determined to change her ways and become the mother she needs to be. It's a hybrid film, at times breaking the 4th wall as Ayar and other characters speak to the camera and one another as actors rather than characters. And Ayar's motel room is slowly being taken over by growing vegetation. It's odd experimental filmmaking, and it works. 
Directed by Floyd Russ, Written by Vilma Vega, Ariana Ron Pedrique, Floyd Russ. Starring Ariana Ron Pedrique, Vilma Vega, Henry Foster Brown, Simon Haycock, Calliah Sophie Estrada.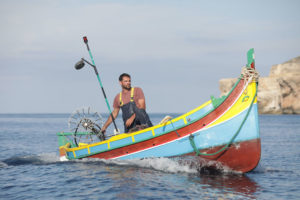 Luzzu is set in Malta. Jesmark, a fisherman from a long line of fishermen is having trouble making ends meet, particularly when his wooden luzzu boat begins to leak. On top of it, he has a new baby with medical issues and needs a more secure income, so he reluctantly starts working for some less than honest people in the fishing industry. He's trying to hold on to the life he loves, but multiple outside forces are pushing him to leave it behind. This is a beautifully shot drama about a traditional way of life being slowly destroyed and its tragic effect on the people who grew up in a disappearing culture. 
Written and directed by Alex Camilleri. Starring Jesmark Sciclunam, Michela Farrugia, David Scicluna, Uday McLean, and Frida Cauchi. From Malta. 
All in all it was a great bunch of films, a good mix of foreign and indies with some great surprises and some fabulous music, too. I watched 15 films and wish I'd had time for more. Next year I may try to get over to Nashville so I can rub elbows with the filmmakers and see the full slate. But for my first time at the Nashville Film Festival, I was quite pleased.
[Mainstream Chick's quick take: I live a bit further from Nashville than Arty Chick, though I too would love to try and check this festival out in person sometime, especially because I'm a huge fan of the intersection of movies and music! Life got in the way of even my virtual viewing plans, so in the end I was only able to watch two of the films, but each offered something unique that piqued my interest and will have niche appeal…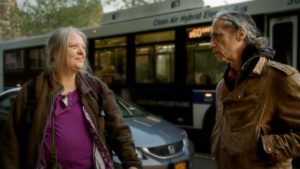 Charm Circle is the type of documentary that makes you feel much better about your own family dysfunction. It's a wry, quirky and often sad film about an eccentric New York family, as chronicled by filmmaker/daughter Nira Burstein. She takes us into her crumbling childhood home, interviews her parents about the twists and turns in their life journey together, and the impact of mental illness, a child with special needs, a family wedding that tests the boundaries of the father's faith, and how love in the end sorta seems to conquer all. Six years in the making, the film is directed, produced by Nira Burstein and edited by Burstein and Michael Levine (Restrepo). 
a-ha The Movie is like an extended version of a standard episode of the classic doc series Behind the Music. They're together. They're apart. They're squabbling. They're not. You know the drill. If you're a fan of the synth-pop genre, you'll get a kick out of this inside look at the dudes who became Norway's biggest pop sensation ever with their hit "Take Me On", which still gets played incessantly. If you're of a certain age, you'll surely remember the music video. It is interesting to see how these guys have aged, what their influences are and were, and to see how they have endured. Rock on, a-ha.  Directed by Thomas Robsahm and Aslaug Holm. -hb]