Currently browsing the "
Zenobia Shroff

" tag.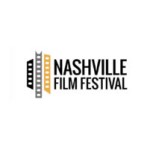 This was my first time (virtually) attending the Nashville Film Festival. It is close enough for me to drive over, but that was not possible this time around. They had a great slate of films spread over a week. But sadly a lot of the films I'd have loved to see were only available in person, mostly the big prestige flicks. Nevertheless, I did get to see quite a few worthy films from the comfort of my couch. Below is my rundown.
The films are: Brian Wilson: Long Promised Road; Fanny: The Right to Rock; Everybody is Looking for some Light; Poser; Leftover Feelings: A Studio B Revival; 7 Days; Window Boy Would Also Like To Have A Submarine; Potato Dreams; Porcupine; The Good Traitor; Huda's Salon; Green Sea; Ayar; Luzzu.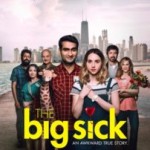 The Big Sick is an offbeat romantic dramedy based on the real-life courtship between Pakistan-born actor/comedian Kumail Nanjiani and his therapist-turned-writer/producer wife, Emily V. Gordon. The pair co-wrote the script that dramatizes – in a clever and witty way – the struggles they went through to overcome cultural differences, and a major health scare, to find their happily ever after. Kumail is played by Kumail Nanjiani (not necessarily the smartest casting decision) while Emily is played by Zoe Kazan, who has much stronger acting chops, even though she's in a coma for half the movie. The film is bittersweet and also rather timely as a platform for showcasing misconceptions about Muslim culture.