Currently browsing the "
Palestine

" tag.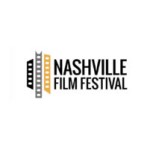 This was my first time (virtually) attending the Nashville Film Festival. It is close enough for me to drive over, but that was not possible this time around. They had a great slate of films spread over a week. But sadly a lot of the films I'd have loved to see were only available in person, mostly the big prestige flicks. Nevertheless, I did get to see quite a few worthy films from the comfort of my couch. Below is my rundown.
The films are: Brian Wilson: Long Promised Road; Fanny: The Right to Rock; Everybody is Looking for some Light; Poser; Leftover Feelings: A Studio B Revival; 7 Days; Window Boy Would Also Like To Have A Submarine; Potato Dreams; Porcupine; The Good Traitor; Huda's Salon; Green Sea; Ayar; Luzzu.
2020 has been a great year for documentary. Maybe pandemic viewing has made it so, but many of my faves this year are of the non-fiction genre. Mayor is now added to that list. Shot over a few months in 2017, it's an eye-opening look at the Palestinian city of Ramallah in the West Bank through the eyes of its Christian mayor Musa Hadid. He's charismatic and funny and deeply committed to ending the occupation and letting his people live with respect. He also wants to have a town square to rival Vegas.