Currently browsing the "
Neil Patrick Harris

" tag.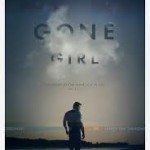 Gone Girl is very good. And, I suspect, it's probably even better if you haven't read the best-selling book by Gillian Flynn (which I did, about two years ago). It's just a solid, well-cast thriller that has enough twists and turns to keep things interesting, even if it does feel a tad too long.
I won't say much about the plot, because the less you know going in, the more you'll get out of it. But here's the gist: Nick Dunne (Ben Affleck) arrives home on his fifth anniversary to find his wife Amy (Rosamund Pike) missing. A media circus ensues as questions arise about Nick and Amy, the state of their marriage, and Nick's potential involvement in his wife's disappearance and possibly, her death. The clues – literal and figurative – stack up as the movie flashes back on the couple's path from instant attraction and romance to marital dysfunction.
It seems way too early for a "Christmas" movie, but to release A Very Harold & Kumar 3D Christmas any later would be like re-releasing Bambi on opening day of deer hunting season.