Currently browsing the "
Nick Kroll

" tag.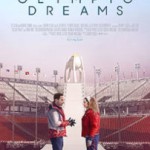 Olympic Dreams is an odd little indie meet-cute that takes elements of a romantic dramedy, sports movie and documentary, puts them in a blender, and spits out an uneven story that is overshadowed by a very cool setting: the 2018 Winter Olympic games in PyeongChang, South Korea. It's about a relationship that develops between cross-country skier Penelope (Alexi Pappas) and volunteer dentist Ezra (Nick Kroll). They are two lost souls at a crossroads in life.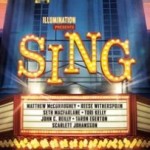 I'm a big fan of The Voice. I watched American Idol. I love musicals. The trailer for Sing looked awesome. And then I saw the movie. And I was bummed. The elements were all there for greatness (or at least very goodness), but it doesn't come close to reaching its potential. In fact, I was bored for a big chunk of Sing, especially when the menagerie of animated pop-star wannabes weren't singing. That's not to say it won't do (extremely) well at the box office. It will. It's like The Secret Life of Pets (from the same studio, Universal Pictures/Illumination Entertainment). Pets wasn't very good, but I'm convinced that kids and adults had psyched themselves up to like it – no matter what — based on the cute trailer and premise. The same will be true with Sing. Enough people will see it – and sing its praises – to put me in the minority. So go ahead. See it, and weigh in! I'm listening!