Currently browsing the "
Noah Jupe

" tag.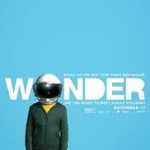 Wonder is simply a wonderful film for the whole family to watch and enjoy – and sniffle through – as we enter the holiday season. Based on the New York Times best-seller by R.J. Palacio, Wonder tells the inspiring story of August Pullman, a 10-year-old boy with a rare facial deformity whose parents enroll him in school at the start of fifth grade so he can be around other kids and live a more normal life. It's not an easy transition. Kids will be kids. But Auggie is smart, funny, empathetic and endearing, and he has a close-knit, supportive family that always has his back.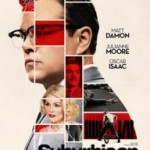 Clooney. Damon. Moore. The Coen Brothers. Sounds like a slam-dunk, no? Well, not quite. George Clooney's Suburbicon is entertaining, to be sure, but ultimately it can't quite seem to decide what it's trying to say. Set in a 1950s perfectly planned suburb, Matt Damon plays Gardner Lodge, father of adorable preteen Nicky (Noah Jupe, The Night Manager) and husband to invalid wife Rose (Julianne Moore, Still Alice) whose twin sister Margaret is a regular guest in the house. The peace of their idyllic neighborhood is broken suddenly by two unconnected incidents: A violent home invasion at the Lodge's house and the arrival of the subdivision's first black family who move in right next door. You would expect that these two things might somehow intersect eventually. You'd be mistaken.