Currently browsing the "
Oliver Platt

" tag.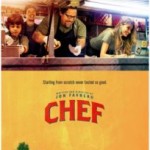 Written, directed and starring Jon Favreau, Chef is the feel good foodie flick du jour. Favreau stars as Carl Casper, a formerly hot young chef who's lost his mojo, but finds his way back by starting from scratch. It's a fun movie with a lot of heart and a fabulous cast. Besides Favreau, it boasts Robert Downey Jr., Scarlett Johansson, Dustin Hoffman, John Leguizamo, Sofia Vergara, and a host of other top shelf talent. For audiences hungering for a change of pace from the special effects driven films out there, this is the ticket!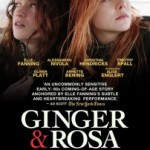 It may be called Ginger & Rosa, but it is Elle Fannings's movie. She plays Ginger, a 16-year-old in London in 1962 whose entire world is in a precarious position for a whole slew of reasons. Her family is coming apart. She is more and more concerned about the threat of nuclear war. And she is at that point in adolescence where the weight of everything just seems too much to bear. She has always been able to talk to her best friend Rosa (Alice Englert) about anything, but now that she is more interested in protesting for disarmament, all Rosa can think about is true love, and the two who have been best friends since birth begin to drift apart.