Currently browsing the "
Olivia Colman

" tag.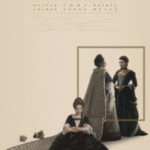 The Favourite was another of my top picks at The Middleburg Film Festival. England's Queen Anne was such a sad queen. But this period dramedy of the fight to be her favorite is wickedly funny and full of Oscar-worthy performances, particularly Olivia Colman (The Lobster, Broadchurch) who plays the gout-ridden, isolated monarch with little interest in doing the job she was born to. Fortunately, she has Lady Sarah Churchill, Duchess of Marlborough (Rachel Weisz) to take care of her and all those pesky decisions she's supposed to make. But when Lady Sarah's cousin Abigail (Emma Stone) arrives at court and finagles her way into the Queen's good graces, the gloves come off and it's every woman for herself. And it's savage and hilarious! The dialogue alone in this film makes it worth seeing, but the direction and attention to detail make it sing.
Another year at a fabulous festival! I wonder how long this little Virginia horse country festival can keep it up. It's sure to burst its seams soon. This year's slate was amazing, as usual. I was only able to fit in 10 of the 29 films offered in my three days of the festival and missed quite a few I really wanted to see. But what I saw was impressive. The big winner for me (it won the audience award, too) was Peter Farrelly's Green Book, which will certainly be vying for the Oscar. But there really were quite a few standout films. Here's my list with trailers and my preliminary impressions. Full reviews of select films will come later, so check back.