Currently browsing the "
Parker Pascoe-Sheppard

" tag.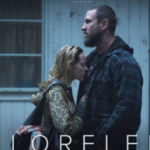 At the center of this working class drama is Wayland (Pablo Schreiber, First Man, "Orange Is the New Black"), just out of prison after 15 years and looking to go straight. And running into his high school sweetheart Dolores aka Lola (Jena Malone, Hunger Games, Inherent Vice) while still living in the half-way house gives him something to hope for. She's just barely hanging on though, working part-time and taking care of three kids alone. And it becomes clear that she's been waiting for him all this time, to start the life they both dreamed of back in their youth. But can love conquer all, including the lure of his old pals and the money they need to live?