Currently browsing the "
Peter O'Toole

" tag.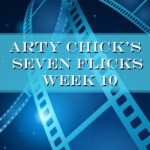 This week is heavy on movies about couples. They include rom-coms and complicated relationship stories, and the characters range from criminals to musicians to politicians, from kings to bakers. The genres include classic dramas, and film noir, and brilliant satire. And there's a good dollop of sex, for good measure.
They're mostly from the 80s and 90s, though one is from the 60s. And something they all (except one) have in common is that they were nominated for a lot of Oscars, and won quite a few.
The films are: Moonstruck, Kiss of the Spider Woman, Body Heat, Nashville, Out of Sight, Four Weddings and a Funeral, and The Lion in Winter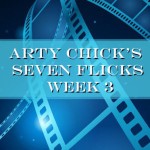 This week's list is heavy with comedies, but what a diverse set they are! From modern indie fare to classic screwball with a couple that are held up as the best of the genre ever. I also include an absurdist anti-war film. Two of the films this week are from the same director, though one is a drama and one a comedy. Two of the films are about Hollywood. Something for every taste.