Currently browsing the "
photographer

" tag.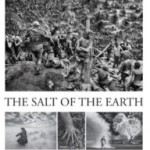 I've been a fan of Sebastião Salgado's work for decades, probably beginning with his photographs of the gold miners of Brazil's Serra Pelada in the mid-80s. Beyond being beautiful images, they are powerful statements about humanity and as such are incredible social documentary. The Salt of the Earth looks at his entire career and the ways that his work has influenced his life, as well as its impact on international audiences who view starving refugees in Africa or Bosnians fleeing to Croatia through his lens. He is truly one of the greatest living photojournalists and this documentary directed by Wim Wenders (Wings of Desire, Pina, Buena Vista Social Club) along with Juliano Ribeiro Salgado takes you on his incredible life journey. It is beautiful, adventure-filled, and both heartbreaking and uplifting.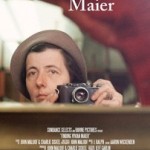 A couple of years ago, an unknown but super talented street photographer's work started showing up in art blogs and around the net. The images shot between the 50s and the 90s were amazing, but the story of the artist was equally compelling. Thousands of negatives and undeveloped rolls of film were found in a storage locker after the photographer died in obscurity and were bought for a few hundred dollars at auction by John Maloof who directed and produced this film. He was smart enough to realize he had something special and began publishing some of the work on the Internet, quickly creating a vast and hungry audience for the images of a previously undiscovered 20th century photography master. Finding Vivian Maier is the story of his journey to find out who this amazingly gifted and prolific photographer was.