A couple of years ago, an unknown but super talented street photographer's work started showing up in art blogs and around the net. The images shot between the 50s and the 90s were amazing, but the story of the artist was equally compelling. Thousands of negatives and undeveloped rolls of film were found in a storage locker after the photographer died in obscurity and were bought for a few hundred dollars at auction by John Maloof who directed and produced this film. He was smart enough to realize he had something special and began publishing some of the work on the Internet, quickly creating a vast and hungry audience for the images of a previously undiscovered 20th century photography master. Finding Vivian Maier is the story of his journey to find out who this amazingly gifted and prolific photographer was.
Fortunately, the photographer was also a pack rat and through her receipts and piles of papers Maloof was able to discover that Vivian Maier was a very eccentric nanny who carried a camera with her at all times and documented the world around her, as well as the children in her care. The documentary talks with her employers and their children, now grown, about their experiences with her. She was no Mary Poppins, and some of what they have to say about her nurturing skills is a bit disturbing, but they paint a picture of a loner who lived to take photographs.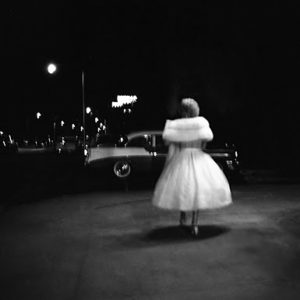 The strange thing about her and her story though is that she never printed her work or sought the fame she deserved.
This is a must see documentary for photographers, but it is also a fascinating story about a very private and very strange woman, and it brings up questions of whether her privacy should be respected after her death, even as the world acknowledges her gifts. Do we have to know what made her tick to appreciate the photographs? Does the conjecture about her past have any bearing on how we see the work? I know very little about Robert Frank and many of the other greats whose work populates the photography wings of our great museums. The central mystery of this woman who wanted to do just the work is never really answered in Finding Vivian Maier. But it does give her her due for producing an amazing body of work that could very easily have been lost forever.
Want to see her photos? Her official website is here.