Currently browsing the "
Popstar: Never Stop Never Stopping

" tag.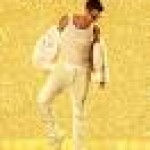 Popstar: Never Stop Never Stopping – This movie is surprisingly entertaining in a Behind the Music meets Spinal Tap sort of way. It smartly, and sometimes kinda grossly, mocks all those big-screen documentaries we've seen in recent years featuring the music and behind-the-scenes drama of stars like Justin Bieber, Katy Perry, and Michael Jackson. The comedy explores the musical journey of singer/rapper Conner4Real (Adam Sandberg), a former boy band member who faces a crisis of popularity after his sophomore album flops. The movie includes a host of amazing cameos from music and comedy superstars, and a spot-on spoof of TMZ (CMZ). It's just plain fun.