Popstar: Never Stop Never Stopping – This movie is surprisingly entertaining in a Behind the Music meets Spinal Tap sort of way. It smartly, and sometimes kinda grossly, mocks all those big-screen documentaries we've seen in recent years featuring the music and behind-the-scenes drama of stars like Justin Bieber, Katy Perry, and Michael Jackson. The comedy explores the musical journey of singer/rapper Conner4Real (Adam Sandberg), a former boy band member who faces a crisis of popularity after his sophomore album flops. The movie includes a host of amazing cameos from music and comedy superstars, and a spot-on spoof of TMZ (CMZ). It's just plain fun.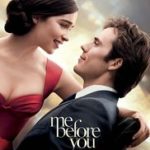 Me Before You – I read the book in advance of seeing the movie, so I was emotionally braced for the outcome of this romantic drama tearjerker chick flick. It stars Emilia Clarke (Game of Thrones) as a quirky novice caregiver tasked with convincing the dashing quadriplegic Will Traynor (Sam Claflin) that while his life has dramatically and tragically changed, it's still worth living. Simultaneously, Will makes it his mission to teach Clarke about getting out of her comfort zone and living life to its fullest. The two fall in love. But Will — who embraced life as a businessman, playboy and adventurer before he's paralyzed in a fluke accident with a motorcycle in the rain — remains committed to ending his life on his own terms, at an assisted-suicide clinic in Switzerland. Both actors are charming and the chemistry between them very good, but the movie doesn't have the depth and character development that made the book far more powerful and emotionally-draining. Author JoJo Moyes penned both the book and the screenplay, so she can't really object to the character and subplot sacrifices that were made to keep the movie under two hours. The heart of the movie stays true to the heart of the book – thus the need for a fistful of tissues – but the book is better. Now I have to read the sequel (spoiler alert), "Me After You", because chances are that one will make it to the big screen too. I'm torn about that. And I'm running low on kleenex.
Presenting Princess Shaw – I'm generally pretty forgiving with music-related documentaries but this was disappointing on so many levels. It's only 80 minutes, but feels much longer. I zoned in and out of the film, which started off okay but then jumped all over the place. Anyone who isn't familiar with the story at the outset will be hard-pressed to know – or care – what's going on. So just in case — here it is in a nutshell: Presenting Princess Shaw tells the true story of a young woman named Samantha Montgomery who is a caregiver by day at a senior facility in New Orleans, and singer/YouTuber "Princess Shaw" by night, sharing her personal life and her songs for across the webiverse. Thousands of miles away, in Israel, her videos capture the attention of Ophir Kutiel (aka Kutiman), an artist who creates video mash-ups of YouTube performers. The two strangers become unlikely friends and build a song together. I really wanted to like this movie. Its heart is in the right place. It's just poorly executed.