Currently browsing the "
Reel Talk

" tag.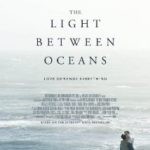 Some people (particularly those who hate melodrama) may scoff at the manipulative nature of The Light Between Oceans, with its sweeping score and dramatic pans of crashing waves and remote landscape; but for fans of a solid romantic drama with a two-kleenex tearjerker quotient, The Light Between Oceans is worth the view.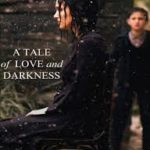 A Tale of Love and Darkness is obviously a passion project for Oscar-winning actress Natalie Portman. She not only stars in the film, which is primarily in Hebrew with English subtitles, but she also wrote the screenplay, and directed. Unfortunately, she may have bitten off more than she could chew with her directorial debut. I can't imagine anyone rushing out to see this film unless they are already familiar with Israeli writer and journalist Amos Oz and are curious to see how his memoirs have been translated to the big screen. Even they may be surprised and disappointed to discover the film focuses primarily on the mental illness and depression that plagued Amos's mother Fania (Portman) as he was growing up in Jerusalem in the 1940s.