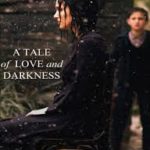 A Tale of Love and Darkness is obviously a passion project for Oscar-winning actress Natalie Portman. She not only stars in the film, which is primarily in Hebrew with English subtitles, but she also wrote the screenplay, and directed. Unfortunately, she may have bitten off more than she could chew with her directorial debut. I can't imagine anyone rushing out to see this film unless they are already familiar with Israeli writer and journalist Amos Oz and are curious to see how his memoirs have been translated to the big screen. Even they may be surprised and disappointed to discover the film focuses primarily on the mental illness and depression that plagued Amos's mother Fania (Portman) as he was growing up in Jerusalem in the 1940s.
Everything else – from Amos's obvious gift for storytelling, to his father's intellect and love of words, to the geopolitical nuances of what was happening in the Middle East and across the world as Israel gained statehood– are given short shrift. I was left wanting more of the story and characters that existed in the sub-plots or on the periphery and less Fatia (sorry Natalie). I'm certainly impressed at Portman's bilingual skills, and I do think that fans of Israeli/foreign film will enjoy seeing a star of her caliber speaking fluent Hebrew. But for those who don't particularly like reading a movie, A Tale of Love and Darkness can be a bit of a struggle. It felt long for 98 minutes. The woman beside me nodded off a few times and a guy behind me was snoring. So I think they missed a few things. The film is just okay – and not at all for the mainstream crowd.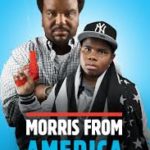 Morris from America also felt a bit slow and suffered from some missed opportunities for a stronger narrative. But I actually liked it more in retrospect than during the film itself. The plot centers on a 13-year-old kid named Morris (Markees Christmas, in his film debut) who has just relocated from New York to Heidelberg, Germany with his widower father, Curtis (Craig Robinson). Morris fancies himself a budding hip-hop star, though his crude lyrics can be considered somewhat disturbing, especially in an environment that already is primed to stereotype the 'black kid from America'. To complicate matters further, Morris has the hots for an older, rebellious classmate named Katrin who you just know is going to send his hormones raging, and break his heart. Robinson is quite good as the struggling 'hip dad' who is trying to be there for his kid but doesn't really know how. I liked the father-son dynamic, though it wasn't explored to its fullest potential. The final moments of the film hint to what might have made it a better, more powerful film. Overall, I'm a sucker for a heartwarming coming-of-age movie and this one does get there eventually, but I suspect it will slip from the mainstream consciousness (and the box office) fairly quickly.

Watch Mainstream Chick chat about both films on "Reel Talk" with Chris Reed: