Currently browsing the "
revenge

" tag.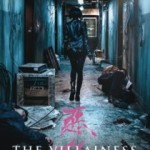 If you're looking for some bloody violence, this is the movie for you! The opening sequence alone has a higher body count than even Tarantino's most epic movie. A woman named Sook-hee (unseen until the end of the fighting) goes into a building and hall by hall, room by room, kills every single man in the place. They're shooting and knifing and martial arting at her, too, but she's just a better bad-ass than any of them. And at the end she walks out covered in blood ready to be arrested by the waiting police. The next thing she knows, she wakes up in some shady off-book South Korean Intelligence agency's secret facility, and she's told they're going to train her, use her for various nefarious undercover ops, and after ten years she'll have her freedom back. Or they can kill her. She goes for option one.
The Other Woman is a bit weak, but it does fill a void in the chick flick comedy department. It's got sort of a Bridesmaids meets Nine to Five meets First Wives Club kind of vibe as three women team up to plot against a dude who's been lying to, and cheating on, all of them.