Currently browsing the "
Rinko Kikuchi

" tag.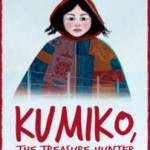 Looking for a strange but entertaining little flick? This is the ticket! It made the rounds at festivals last year to great acclaim, and it is currently streaming on all your favorite sites. And now the filmmakers are hoping for a bit of love during this year's awards season. It is just odd enough to get some attention, too. There isn't anything remotely like it. Based on an urban legend, it tells the story of a Japanese woman who believes the film Fargo is a documentary and sets out to find the briefcase full of money that Steve Buscemi's character buried in the snow.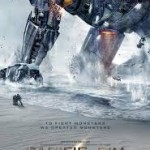 WHAT?? DID I LIKE THE MOVIE???
WHY AM I SHOUTING????
Maybe it's because my ears are still ringing from watching Pacific Rim in IMAX 3D. Let's just say it was loud – really, really loud – loud to the point of distraction. And that's never a good thing, especially if you're struggling to understand the drips and drabs of weak dialogue interjected between epic battle scenes. In a nutshell, Pacific Rim is Godzilla on steroids.