Currently browsing the "
royal family

" tag.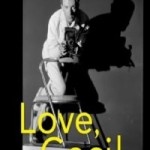 I'd known about Cecil Beaton as a photographer for decades, but had no idea the breadth of his creative talents. Love, Cecil is a beautifully crafted documentary about him that blends his own interviews with those of his many admirers and friends (and a few enemies) with readings from his many diaries by Rupert Everett, and most importantly showcases his prolific output. From photographing the Royal family for decades to art directing My Fair Lady, to changing the way fashion was portrayed in print, he seemed to never stop working. Directed by Lisa Immordino Vreeland (Peggy Guggenheim: Art Addict), the film wisely lets Beaton's art take center stage and could more aptly be titled, "I love Cecil!"
Last year, Colin Firth blew me away with A Single Man. This year, he's done it again, with The King's Speech. This guy can act. He says as much – if not more- with his silences as he does with his words. And he makes for a mighty fine king.