Currently browsing the "
SNL

" tag.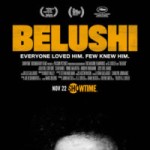 If you're old enough to remember John Belushi, then you probably know a lot of this story. Immensely talented funny guy. Original cast of Saturday Night Live. Hit movies Animal House and Blues Brothers. Drugs and alcohol addiction. Death at the age of 33 from an overdose at the Chateau Marmont. This new documentary from the prolific R.J. Cutler (The War Room, The Perfect Candidate) is a fairly linear telling of Belushi's short life, beginning with his childhood as the precocious funny kid in Wheaton, Illinois, the son of an Armenian immigrant. The strength of the film is two-fold. Bill Hader voices a stash of intimate letters John wrote to his wife Judy narrating his inner turmoil as he became a star. And the filmmakers make use of some fabulous animation and a trove of long forgotten audio tapes discovered in a box in Judy's basement to put Belushi's genius and downfall in perspective. It all adds up to another tragic tale of fame destroying someone who lived to be famous.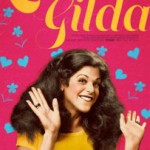 I loved Gilda Radner! She's the only celebrity whose death has ever made me weep. So when I heard there was going to be a documentary about her, I was thrilled. But while Love, Gilda is a nice walk down memory lane, it doesn't really capture the magic that made so many of us adore Gilda. It's a fairly chronological telling of her life story with a wealth of of archival footage and audio. And a lot of the film, despite being about one of the funniest, most joyful people ever, is kind of a buzz kill. But maybe it works best for people who didn't know and love her from way back, with no memory of her boundless heart, like the director herself who only came to appreciate her after doing fundraising videos for Gilda's Clubs, the cancer support centers started by Radner's husband Gene Wilder after her death.