Currently browsing the "
Stacy Martin

" tag.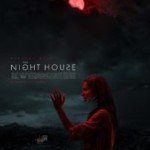 I rarely enjoy horror movies. They're simply not my thing (with exceptions falling along the lines of a Poltergeist, A Quiet Place or The Conjuring). So I admit I'm not the best judge of whether it's worth catching the unsettling, creepy ghost story put forward in The Night House. If you're a fan of the genre, it probably can't hurt – especially because the film is elevated by the 'presence' of British-American actress Rebecca Hall (Godzilla vs Kong, Christine). Hall plays Beth, a recent widow who discovers her husband led a secret life. As she seeks to unravel what triggered his sudden, unexpected death outside their dream house on a lake, Beth is beset by nightmares filled with disturbing visions and voices.
Vox Lux aka A Pop Star is Born begins in 1999 with a school shooting where young Celeste played by Raffey Cassidy (Tomorrowland, The Killing of a Sacred Deer) is badly injured, but survives. And when she performs a song she's written with her sister at the memorial to express her feelings, it strikes a chord with the public and before you know it she's a little pop star, despite having middling talent. The rest of the film is a meditation on our fixation with celebrity and violence and what that does to older Celeste played by Natalie Portman as she lives through it. I can see why the concept would attract a writer to hang a story on it, but unfortunately the execution of the film doesn't ultimately support such a heavy load.