Currently browsing the "
Stephen Frears

" tag.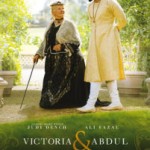 20 years ago Judy Dench was nominated for her role as Queen Victoria in Mrs. Brown, a retelling of the Queen's unconventional relationship with her Scottish groom. Victoria & Abdul is almost a sequel to that film. In it she develops another unorthodox friendship, this time with a handsome, young man named Abdul who has come from India to England for her Golden Jubilee. Initially hired as a waiter, he quickly becomes her closest confidant and teacher (Munshi), which doesn't sit well with her family, nor with her government. The film opens with "based on real events – mostly", and it is that vein that you should view the history in it. Go for Dench's performance and the warm story.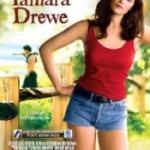 Stephen Frears has directed quite a few big budget, star-studded hits like Dangerous Liaisons, The Queen, High Fidelity, and The Grifters. And in between he keeps busy with smaller, somewhat quirkier films like Tamara Drewe. What remains the same in all is that he has a fantastic sense of character. In Tamara Drewe, the title character Tamara (Gemma Arterton), a beautiful London journalist, returns to her tiny home village in Dorset to get her recently deceased Mum's house ready to put on the market and brings some much needed excitement to the sleepy burg.