Currently browsing the "
Steven Soderbergh

" tag.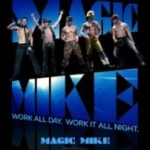 Magic Mike is a movie with a split personality. It's raucous fun that morphs into something surprisingly non-superficial (relatively speaking). Of course, if you're in it strictly for the eye candy, that's okay too. Channing Tatum and Matthew McConaughey do not disappoint. And neither do the rest of their cohorts at the fictional Xquisite male revue. It's raining men – hallelujah, and all that jazz.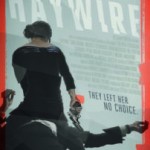 Mixed martial arts (MMA) superstar Gina Carano plays the lead and does all her own stunts in Steven Soderbergh's latest action flick Haywire, which comes off feeling kind of Bourne-lite. In it she is surrounded by a pretty yummy collection of today's high powered male stars: Antonio Banderas, Michael Fassbender, Ewan McGregor, Channing Tatum, even Michael Douglas. And that is the problem with the film. Carano is not an actress, and she really cannot hold her own with the big boys.