Currently browsing the "
Tahar Rahim

" tag.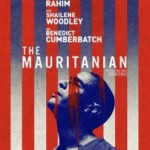 This drama based on Mohamedou Ould Slahi's NY Times best-selling memoir "Guantánamo Diary" tells the story of a man swept up in the US government's post-9/11 frenzy to find the perpetrators. Slahi was renditioned into Guantánamo and suspected of recruiting for al Qaeda. He spent years there without being charged or tried, in a horrible limbo. And he'd still be there if not for gutsy defense attorney Nancy Hollander who took on his case. Jodie Foster plays Hollander. But the one that keeps you watching is Tahar Rahim who plays Slahi. Rahim burst on the scene in 2009 in the French film The Prophet where he also played a prisoner. But here he plays a much more nuanced character, fighting for his life against seemingly insurmountable odds. He's the reason to see this somewhat familiar legal thriller.
The Past is a compelling domestic drama from the director of the 2012 Oscar winning film A Separation. This time instead of setting it in Iran, the film takes place in France though the feeling of the storytelling is much the same. It is one of those peeling back the layers of an onion plots, which begins as Ahmad (Ali Mosaffa) returns to France from Iran to sign divorce papers with his ex, Marie (Bérénice Bejo of The Artist). She has a new man in her life, Samir (Tahar Rahim of A Prophet), but her teenage daughter Lucie has some serious problems with the new relationship, and Marie is unable to figure out why.