Currently browsing the "
Vincent Macaigne

" tag.
After seeing Non-fiction, I found IMDB's description of it to be kind of bizarre: Set in the Parisian publishing world, an editor and an author find themselves in over their heads, as they cope with a middle-age crisis, the changing industry and their wives. Whoever wrote that missed the part that Juliette Binoche is more than just an afterthought wife in this flick. For me, she was the most interesting character. Yes, it's about the imminent demise of the printed page, and both lead men are in that world, but I'm not sure this film is about any middle-age crisis, but more about how two couples cope with infidelity and commitment. The world of publishing is definitely the milieu, and the many discussions of the digital future in the literary world are pretty fascinating. It's a smart film, but it's also extremely entertaining.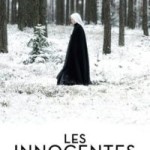 The Innocents is a brutally beautiful film based on the true story of a young woman doctor sent to Poland with the French Red Cross to aid survivors of the concentration camps after WWII. She reluctantly agrees to help a local nun only to discover a convent filled with pregnant sisters, shamed victims of the victorious Soviet soldiers' horrifying gang rapes. Co-written and directed by Anne Fontaine (Coco Before Channel) the film is a multi-layered exploration of faith tested to its limits. But fear not! It is not a downer flick. It is thoughtful and ultimately uplifting.