Currently browsing the "
White Supremacy

" tag.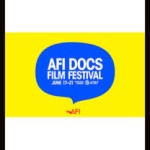 We've been going to AFIDOCS since 2014. It's usually a great long weekend of documentaries and mixing with film lovers and filmmakers. This year because of COVID-19, it was a virtual festival, entirely online and though the films were great, I really missed that human interaction, as well as the live Q&A sessions after many of the films. Nevertheless, it was a great few days of intensive documentary watching. Here are my takes on what I saw.
So many films, so little time. Running back and forth from DC to Silver Spring, it was impossible to see all the films that were available. Anyone who can, should go next year. I'll let you know when, and we can see them all then compare notes! Here are my short takes on the films I saw the last two days. Trailers are below.