Currently browsing the "
Whitney Houston

" tag.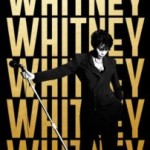 Whitney, the new documentary about Whitney Houston has it all. Star power, incredible performances, heroes and villains, a sexual abuse bombshell, and the self-destruction and ultimate tragic death of its subject. But its greatest flaw is that it feels like her family and inner circle had way too much control over what went into this big documentary. And its most glaring deficiency is that Robyn Crawford, Whitney's best friend, probable lover, and seemingly the only person who cared about her well-being rather than her success, was not interviewed. Nonetheless, what you're left with is a documentary that kept reminding me of Amy, the Amy Winehouse documentary, where you know the sad outcome and you really just want to know why someone with so much talent would kill herself.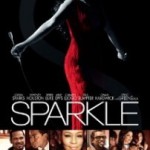 Sparkle falls far short of the total package that is Dreamgirls. But the music is still infectious, fun, and occasionally even powerful enough to make you forgive and forget the gaping holes in story and character development. In other words, keep your expectations in check. And if you're on the fence, wait for the rental.
Former American Idol winner Jordin Sparks plays the title character, Sparkle, an aspiring singer-songwriter who has the potential to be a star, if she can overcome a whole lot of family drama.