Apologies. I've been remiss in posting my reviews. So in the interest of time – and a quick read for those planning a Christmas holiday escape to the movies – here are some of my picks, and misses: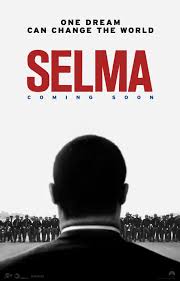 Selma – This is, hands down, one of my favorite movies of the year, though it's only opening in limited release on Christmas (NY, DC, LA, Atlanta) before expanding nationwide on January 9th. If it's playing at a theater near you, check it out. It's about the 1965 MLK-led civil rights marches from Selma to Montgomery, Alabama that culminated in passage of the Voting Rights Act. Its message of civil disobedience and non-violence to enact change is relevant, timely and powerful.

Unbroken – Perhaps I'm just burned out on World War Two movies. The bombings. The bloodshed. The band of brothers thing. So I had trouble getting into Angelina Jolie's tribute to Louis Zamparini, a former Olympic athlete who survived his plane getting shot down over the Pacific, 47 days adrift at sea, capture by the Japanese, beatings by a sadistic jailer, and ultimately freedom and redemption. It's a great story, but I think I'd rather see the documentary. Or read the book. Which I hear is pretty darn good.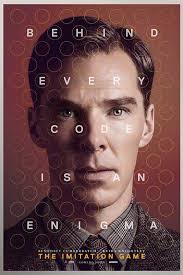 The Imitation Game – Yes, it's another World War Two movie, also based on a real guy, but I enjoyed it far more than Unbroken. It's a fascinating story about the man credited with breaking the unbreakable code of Germany's 'enigma' machine, by building a machine of his own. It's cyber-warfare that would put North Korea to shame. Which brings me to…
The Interview – Haven't seen it, and suspect it's pretty bad. But hey, you can't let the terrorists win. So if you wanted to see it BEFORE all the cyber bru-ha-ha, then go and support Sony, James Franco and Seth Rogen as they laugh in the face of Kim Jung-Un and slip this one into some indie theaters – and possibly on demand – when no one was looking. If you thought the movie looked horribly stupid to begin with, and want to teach Sony a lesson about email etiquette, then skip it. Either way, your secret is safe with us!
Big Eyes – I haven't seen this one yet, but it looks interesting. Amy Adams as an artist whose con-artist husband claims her work as his – until she decides to fight back, in court. Also based on a true story.
Into the Woods – I didn't love it, but did find it oddly entertaining – or entertainingly odd. It's a star-studded fairytale mash-up featuring the likes of Little Red Riding Hood, Cinderella, Jack and the Beanstalk, an evil witch played by Meryl Streep, Rapunzel. For me, the highlight was Chris Pine as a flawed Prince Charming, singing "Agony" with his Prince of a brother. It's quirky. It's Sondheim, not Gilbert and Sullivan. So if you want a more traditional movie musical…. You may want to check out…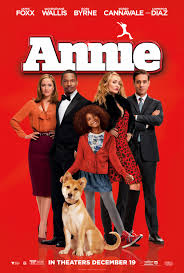 Annie – Full disclosure. I love the original Annie on Broadway and know all of the songs by heart. But I haven't seen this new 'updated' re-imagining of the classic and I'm told it kinda sucks. So I'll wait and catch it On Demand somewhere. Maybe.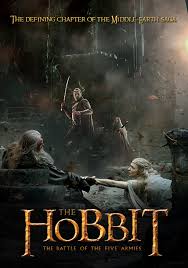 The Hobbit: The Battle of the Five Armies –The whole LOTR and Middle Earth mythology thing is totally lost on me, but I could appreciate this final chapter in what I'm told is a very thin book turned-movie-trilogy. It picks up where the second left off, with Smaug the dragon on the loose, wreaking havoc. Then you've got five armies all involved in some epic battle that ends with at least Bilbo Baggins and Gandalf still standing. If you know of whom I speak, then you should probably see it.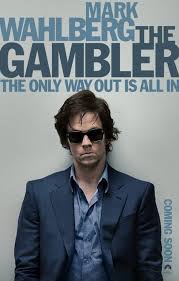 The Gambler – I like Mark Wahlberg, but the trailer was enough to turn me off of this one.
Exodus: Gods and Kings – As much as I love Christian Bale, and love the irony of Christian playing the Jew, Moses… this movie goes off the rails around the time the plagues start flying. In 3-D. It's a shame, too, 'cause it starts off really strong. So unless you're really in the mood for an epic fail of biblical proportions, I suggest you Pass Over it – at least for now.
Whiplash – I bring this up – again – because if you haven't seen it, and it's still playing in a theater near you, it's worth checking out. Really.
Need more suggestions for in theater, streaming, rental, or On Demand? Scroll through our site for additional insights relating to movies past and present. It's our gift to you this holiday season!