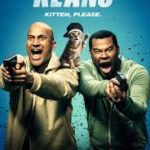 Keanu: I never saw the television series featuring Keegan-Michael Key and Jordan Peele (aka comedy duo Key & Peele) so I wasn't familiar with their shtick heading into this flick. But I understand their appeal. Keanu is an absurd but entertaining R-rated action comedy that pokes brilliant fun at the action genre. Here's the premise: Key and Peele play Clarence and Rell, straight-laced cousins who must impersonate ruthless killers in an effort to retrieve Rell's adorable kitten, Keanu, after he's cat-napped by members of the Blips gang (rejects from LA's notorious Bloods and Crips). The kitten is a scene-stealing feline, and there's a hilarious homage to George Michael's '80s pop icon status. The movie isn't for everyone, but Key and Peele fans won't be disappointed, and the duo will likely gain some new fans as well.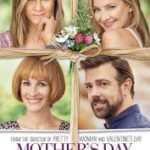 Mother's Day: Apparently, I didn't hate this star-studded ensemble comedy nearly as much as I was supposed to, if the vitriol aimed in my direction by other critics is any indication. I was basically told that if I was okay with the racist, homophobic, and other blatant stereotypes portrayed in the movie, then I must be some sort of brainwashed Garry Marshall sympathizer, or worse. The irony is, I didn't particularly like the movie. But I refuse to be bullied into calling it the worst movie of the year. I've seen (plenty) worse. Mother's Day plays like a Mother's Day themed episode of The Love Boat, where all's well that ends well in two-hours' time. It's cheesy and sappy and forgettable, much like its franchise predecessors, Valentine's Day and New Year's Eve. Is this one of director Garry Marshall's better movies? No. Not even close. But it doesn't aim to take itself too seriously either – case in point, a couple of shoehorned shameless references to Marshall 's classic Pretty Woman (hint: Hector Elizondo shares a few scenes with Julia Roberts). Mother's Day introduces a slew of characters whose lives intersect in one way or another in the days leading up to the national celebration of Mom. There's very little real drama or major stakes in play here. Even the most hateful characters are redeemed in the end. Sort of. And they all have the potential to live happily ever after. Is that such a bad thing? It's fluff. Take it or leave it.
The Meddler: This is a much smaller movie than Mother's Day, but the better choice for a sincere, heartwarming exploration of grief, humor, and the mother-daughter relationship. Susan Sarandon plays Marnie Minervini, a recent widow who moves from New Jersey to Los Angeles, where her successful but still single daughter Lori (Rose Byrne) works in the movie industry. Marnie has an overwhelming need to be needed, so she gets herself an apartment near The Grove (the chickflix chicks' old stomping ground!) and a new iPhone and proceeds to bombard her daughter with texts, calls, and unannounced visits. While Lori is determined to draw boundaries with her meddling, though well-meaning mom, others are more than happy to accept and appreciate Marnie's optimism, quirkiness, and generosity. JK Simmons (Whiplash) appears as a possible love interest for Marnie. Writer/director Loren Scafaria (Nick and Norah's Infinite Playlist, Seeking a Friend for the End of the World) says the movie is somewhat autobiographical (her mom really did move to LA) and that it aims to show that meddling can come from a good place. On that level, it definitely succeeds.
Dough: Dough is a London-based comedic drama about the unlikely friendship between an old Jewish baker, Nat Dayan (Jonathan Pryce) and his apprentice, a Muslim refugee from Darfur named Ayyash (Jerome Holder) who unbeknownst to Nat, sells cannabis on the side. Their worlds collide when some of Ayyash's stash lands in the dough… and let's just say, sales at the struggling bakery skyrocket. (Anyone who remembers the old Barney Miller episode with the hash brownies will see where this one's going!). The film is a nice little indie that speaks to religious and cultural differences within a community, tolerance and understanding, and what makes family. I liked it.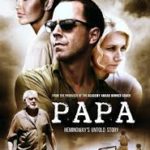 Papa: Hemingway in Cuba – This is the first Hollywood film to shoot on location in Cuba since the 1959 revolution. And while that's really cool, the film itself is a disappointment. It's the true-life story of Eddie Myers, a young reporter at The Miami Herald who became friends with his literary idol, Ernest Hemingway, as the Cuban Revolution was coming to a head. Giovanni Ribisi (one of those actors who looks familiar but is hard to place) is very good as Eddie, but Adrian Sparks as the larger-than-life Hemingway comes off more like a caricature of the brilliant but emotionally unstable wordsmith. I really wanted to like this movie. But ultimately, it was slow and downright boring. Hemingway fans, and those eager for a glimpse at Cuba as it was – and remains, for now – may want to check it out, after ingesting a few extra shots of espresso. Otherwise, read a Hemingway novel, or book a trip to Havana.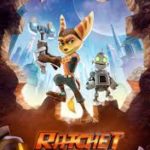 Ratchet and Clank: This animated movie is based on a PlayStation game that I've never heard of, and doesn't offer up anything special. It looks and feels like a long Saturday morning cartoon. Ratchet is a mechanic who wants to be part of a galactic ranger team and has to prove he's got the right stuff. Clank is his robot sidekick. It's all very straightforward in identifying who's good, who's bad (Dr. Nefarious), and who's walking the line. I was really bored. However, the little kids around me seemed rather captivated, so if their entertainment (or distraction) is your primary goal, then sure, go ahead. Just know that this is not one of those memorable movies that works on multiple levels for kids and adults (i.e. Zootopia). I put it on par with Norm of the North, or maybe slightly above, though that's not saying much. Fine for little kids. Mediocre at best for everyone else.
* FOR MORE, TUNE IN TO THE CinemaClash PODCAST WITH CHARLIE AND HANNAH, on RADIOSTPETE.COM – ~5:10PM SAT / 9:10AM SUN *
All the podcasts can be heard via the radiostpete archives. Or maybe, this soundcloud link will work too!