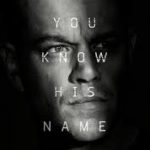 Jason Bourne – This was my least favorite of the Matt Damon Bourne movies. Granted, I can never remember the plot from installment to installment (much like Jason Bourne himself), but I do recall liking them well enough. This Bourne, however, is brutal to watch. Damon is in fine physical form, returning to his iconic role as a former lethal CIA operative/assassin with memory issues. And director Paul Greengrass is back to deliver his usual frenetic-paced editing and adrenaline-fueled car chases. But the movie lacks the fun, suspense and entertainment factor that made The Bourne Supremacy and The Bourne Ultimatum cool action flicks that left you caring about the characters and their relationships to one another. This feels like more of a re-tread set in present-day global hot spots, yet re-asking the same questions of old and new characters. Julia Stiles is back, however briefly, as an operative with a conscience who wants to help Bourne fill in the blanks of his past and expose evil-doers within the intelligence community. There's a menacing-looking assassin who has a personal vendetta against Bourne. Oscar-winner Alicia Vikander joins the cast in a role that basically amounts to a reboot of Stiles' character. There's a CIA black ops guy played by Tommy Lee Jones who looks a lot like an aging version of Tommy Lee Jones in Men in Black, The Fugitive, and the like. There's also a Julian Assange-type character with a pro-Wiki-Leaks agenda, and a Steve Jobs software genius type who is in cahoots with the government to violate personal privacy – in the name of national security and a hefty pay day. Jason Bourne is certainly a visceral experience. It moves. It just doesn't go anywhere. I'm bummed, 'cause I really like Matt Damon and have appreciated his Bourne identity. Now excuse me while I go cleanse my palate with a re-watching of The Martian.
Bad Moms is good for moms looking for an escape, and bad for everyone else. I took a mom of three youngsters as my +1. She agreed the movie was pretty bad but defended the general themes and messages it was trying to convey, especially when it came to the pressures moms put on themselves to do right by their kids, and how they are often unfairly judged by the other moms. Bad Moms is a raunchy R-rated comedy that explores what happens when three overworked and under-appreciated moms decide to ditch their conventional responsibilities and indulge in some raucous, irresponsible fun. Mila Kunis is the central character, Amy; Kathryn Hahn plays the ultimate bad mom, Carla; and Kristen Bell plays Kiki, the meek mom who needs to let loose and stand up for herself more. Christina Applegate is the alpha mom, PTA President and bake sale dictator who vows revenge against any mom who doesn't fall in line with her agenda. Bad Moms is formulaic and predictable and some elements don't particularly track. But if you're a mom in need of a night out with the girls, go have fun. Just keep your expectations in check. Everyone else – do yourselves a favor and skip it.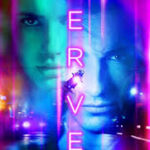 Nerve managed to hit a nerve, in a good way. It's my top pick from among the week's new releases – for a particular demographic. Every 12-18 year old who's obsessed with mobile games and internet shenanigans should probably see it. It's like Jackass 2.0 meets The Hunger Games, with a moral lesson for all those obsessive-compulsive Snapchatters, YouTubers, Pokemon chasers and others who don't necessarily grasp the dangers of 'group think', over-sharing, and the potential loss of one's moral compass when hiding behind what they think is a cloak of anonymity on the world wide web. Here's the gist: industrious (i.e. boring, safe) high school senior Vee Delmonico (Emma Roberts, We're the Millers, American Horror Story) gets fed up with living life on the sidelines and gives in to peer pressure to join a popular online game called Nerve that has both 'watchers' and 'players'. The watchers pose challenges to the players, and there is a cash pay-out for accepting and completing a dare. Vee gets caught up in the thrill of the game, and joins forces with another player, a cute, mysterious stranger named Ian (Dave Franco) who may or may not be on her side. The plot has a few loose ends but Roberts and Franco have solid on-screen chemistry. Nerve is surprisingly tense, yet entertaining with a worthy message in the end. It's a "teen" movie, and I'm all for them going to see it. If it does well enough at the box office, I wouldn't be surprised to see a Nerve 2: Back Online. After all, Franco has been in Neighbors 1&2, Now You See Me 1&2, and 21 and 22 Jump Street. Just sayin'.
For more discussion and debate on the movies listed above, and other stuff too, tune in to Cinema Clash with Charlie and Hannah. New episodes of the podcast air weekly on radiostpete.com, approx. 5 p.m. on Saturday and 9 a.m. on Sunday. Or listen here, now: