Currently browsing the "
Angourie Rice

" tag.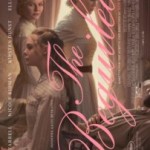 When I heard this film was being done, my first thought was, "A remake of the 70s Clint Eastwood flick? Why?" But fortunately it's not a remake. Sophia Coppola has turned the previously digested source material into her own sensually atmospheric historical drama. Starring a very talented bunch, including Nicole Kidman, Kirsten Dunst, Elle Fanning, and Colin Farrell, it's a psychological tableaux set in the waning days of the Civil War at an isolated girls' school in Virginia. When a wounded Union soldier (Farrell) is brought into their midst, their routine life is disrupted, they each begin to vie for his attention, and you just know it can't end well.
The Angry Birds Movie – As one adult commented after watching this flick, "It was lamer than I expected. Awful. Though my 6-year-old daughter thought it was great." There you have it in a nutshell. The Angry Birds Movie is the "origin story" of the birds that are propelled into all sorts of stuff in the once-popular Angry Birds mobile app, including the pigs, bombs, TNT, slingshots, etc. that appear in the addictive game that became a mindless timesuck for millions of smartphone users. The animated 'action' takes place on an island populated almost entirely by happy, flightless birds. One exception is the angry outcast Red (voiced by Jason Sudeikis) who becomes sort of an accidental hero when he uncovers a nefarious plot by visiting green pigs who aim to steal all the birds' eggs. The movie has some clever lines and puns and plenty of decent vocal talent. But the story doesn't add up to much and is likely to bore most anyone over the age of eight. Regardless, the 90-minute, 3D, PG-rated Birds far out-flew the competition at the box office in its opening weekend. So if the kids rule the roost where movies are concerned, don't be angry if they demand (or ask nicely) to see it.