Currently browsing the "
Apple

" tag.
First, there was Jobs, a 2013 biopic about the Apple founder as portrayed (rather decently) by Jobs doppelgänger Ashton Kutcher. Then, there was Steve Jobs: The Man in the Machine, a rather disappointing documentary from acclaimed director Alex Gibney. And now, there's Steve Jobs, yet another take on the flawed genius who put iPads, iPhones and iMacs in the hands – and on the desktops – of the masses. This latest effort has three things going for it: a snappy script by Aaron Sorkin (The Social Network, The West Wing, etc.), the direction of Danny Boyle (Slumdog Millionaire), and the magnetic appeal of Michael Fassbender (X-Men, Inglorious Basterds). Put all of the above movies together, and you come away with one clear message: Jobs was a brilliant a-hole. (ummm, A is for apple?)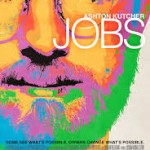 First, the good news. The movie isn't nearly as bad as its title. In fact, I wouldn't be surprised if a lot of people skip this flick simply because they figure it has something to do with the economy. Zzzzzzzz. The movie should have been called Apple, because it's not so much about Steve Jobs the man (as the title might suggest) as it is about the founding of the revolutionary company that Jobs started in his parents' garage. A company that he was eventually fired from and ultimately got back.