Currently browsing the "
Brittany Snow

" tag.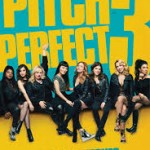 Awards season is filled with a lot of complex, thought-provoking stuff that represents your cinematic meat and potatoes, with a side of veggies. Pitch Perfect 3 is your fluffy dessert. A simple treat that goes down easy but should be consumed in moderation. It's not nearly as good as the refreshingly original Pitch Perfect (2012) or its entertaining sequel, Pitch Perfect 2 (2015). But it is good enough to satisfy the fan base (you know who you are, pitches). At this point, the law of diminishing returns has definitely nibbled away at the comedy/music franchise. But there's room for replenishment and redemption because the main characters are still fun to watch, and the music is still fun to hear. In other words, despite PP3 being marketed as the Bellas' "Farewell Tour," there will surely be a PP4 'Comeback Tour'.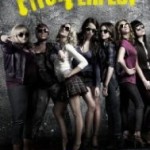 Gleeks will rejoice in Pitch Perfect. It's basically Glee goes to college – a cappella style. But even non-Gleeks can enjoy this one, thanks to a fun, diverse and talented cast, and even a bit of a plot (emphasis on the bit).
The movie stars the uber-talented young actress Anna Kendrick as Beca, a reluctant college freshman who would rather go out to LA to spin records for a living than endure the forced socialization rituals that come with higher education. When her father strongly encourages her to join something – anything – on campus, Beca chooses "The Bellas", the school's all-female a capella group of misfits. The Bellas have one cardinal rule: No fraternizing with the enemy, the school's all-male a capella group The Treblemakers. You can guess how well that works out.