Currently browsing the "
Christina Hendricks

" tag.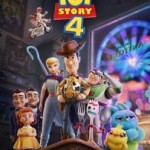 A part of me did not want a Toy Story 4. I was afraid it would diminish the legacy of a storied franchise that left me in a heap of weep in 2010. Toy Story 3 won the Oscar that year for Best Animated Feature, having brought the story of Andy and his precious – and precocious – toys to a perfectly poignant conclusion. As Andy set off for college, he donated Woody, Buzz, and the rest of the gang to a toddler named Bonnie. It was the end of an era; but as we now know, not quite the end of the story.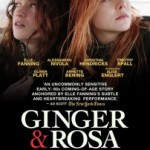 It may be called Ginger & Rosa, but it is Elle Fannings's movie. She plays Ginger, a 16-year-old in London in 1962 whose entire world is in a precarious position for a whole slew of reasons. Her family is coming apart. She is more and more concerned about the threat of nuclear war. And she is at that point in adolescence where the weight of everything just seems too much to bear. She has always been able to talk to her best friend Rosa (Alice Englert) about anything, but now that she is more interested in protesting for disarmament, all Rosa can think about is true love, and the two who have been best friends since birth begin to drift apart.