Currently browsing the "
Clarke Peters

" tag.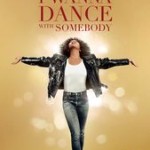 Here's what I wanna do after watching Whitney Houston: I Wanna Dance With Somebody: 1) surf YouTube for real clips from all the great moments showcased in the film, including Whitney's 1983 TV debut on the Merv Griffin show; her unrivaled rendition of the Star Spangled Banner at Super Bowl XXV; her iconic medley at the 1994 AMAs; and her 'comeback' performance on Oprah in 2009; and 2) re-watch 1992's The Bodyguard for perhaps the gazillionth time. One of my favorite scenes in the biopic is when Houston learns that Kevin Costner will be leading the romantic drama and wants her to co-star. Where do I sign!?
I can't believe it's taken me so long to watch this one, but since awards season is sneaking up and screeners are flying into my mailbox, I finally bit the bullet. And I am glad I did. Spike Lee has created another powerful film with a foreground story about four Vietnam vet buddies returning to Nam to retrieve some gold they left behind and also to repatriate the remains of the fifth Blood buried in a remote jungle. The film is underpinned with a history of the US government's racist treatment of Black soldiers and it's not a stretch to see how much of that has not changed. Lee has never been one to sugar coat anything. It's an entertaining movie with some great performances, though it could have been cut down a bit without losing its way.