Currently browsing the "
EL James

" tag.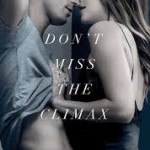 Seven years hence the release of "Fifty Shades of Grey", it's time to close the book on the movie franchise that the popular and controversial novel helped procreate. If you've read the full trilogy – "Fifty Shades of Grey," "Fifty Shades Darker" and "Fifty Shades Freed" – and/or seen the first two installments of the erotic fairy tale – then it's still worth seeing the final chapters unfold on the big screen, even if the 'climax' is a bit of a letdown.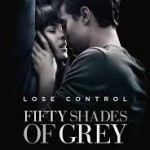 Oh, where to begin… I'm somewhat conflicted writing this review because the movie is actually better than I expected. Yet I am extremely bothered by the fact that it's been promoted so heavily – with such reckless abandon – that a whole bunch of teens want to see it. And they shouldn't. It's an adult movie. Granted, the first 45 minutes are quite tame as the twisted romance between virginal college senior Anastasia Steele and the hunky but tormented young billionaire Christian Grey starts to simmer. But when the relationship boils over into Christian Grey's "play room" filled with assorted whips, chains and handcuffs, then whoa Nelly. This 'R' rated film sets sail for what should be considered 'NC-17' territory.