Currently browsing the "
Fall films

" tag.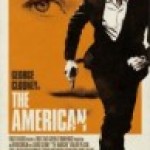 We're moving out of the summer blockbuster kids' movies and into the fall when traditionally a more serious adult roster hits the screens. This year? Well, there are a few that seem Oscar worthy, several with our favorite men headlining, a couple that look like real chick flicks and what just might be some nice comedies. See for yourself.
So, what is coming up this fall? More for the chicks, one can only hope. Usually, post-summer we get back to having adult fare and start the march to the Oscar race. The list below is wide releases. If you are in New York or Los Angeles, you will have a much wider choice. For the rest of us, there are a few gems and a bit of dreck. But that's just my opinion. What do you think?