We're moving out of the summer blockbuster kids' movies and into the fall when traditionally a more serious adult roster hits the screens. This year? Well, there are a few that seem Oscar worthy, several with our favorite men headlining, a couple that look like real chick flicks and what just might be some nice comedies. See for yourself.
September
Sept 1
The American
Academy Award winner George Clooney comes back to us (too few films George!) in the title role of this suspense thriller, filmed on location in (his backyard) Italy. Jack (Clooney) is a master assassin. When a job in Sweden ends more harshly than expected for this American abroad, he vows that his next assignment will be his last. Jack reports to the Italian countryside, where he holes up in a small town and relishes being away from death for a spell. There Jack seeks out the friendship of local priest and pursues romance with local woman Clara. But by stepping out of the shadows, Jack may be tempting fate.
Sept 3
Machete
He looked like just another day laborer from the streets, and the perfect fall guy for a crooked political assassination. But he turned out to be Machete (Danny Trejo), a legendary ex-federale with a deadly attitude and the skills to match. Spin-off of Grind House but will probably get a big audience because of the girls involved: Lindsay Lohan and Jessica Alba.
Going the Distance
When aspiring journalist Erin (Drew Barrymore) moves to San Francisco to finish her last year of school, boyfriend Garrett (Justin Long), an assistant music scout, stays in Manhattan to pursue his ambitions and wait on that promotion he's been promised. With a webcam connection and frequent flier miles, the two gamely navigate the pitfalls and miscommunications of their bi-coastal romance, dodging bad advice from friends and some predatory singles who won't take "taken" for an answer. But when it seems their wait is almost over, Erin scores her dream job in California just as Garrett's career heats up in New York. The big breaks they've been hoping for could break them up for good…unless their love can truly go the distance.
We Are Family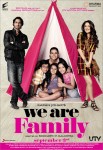 We Are Family is a Bollywood remake of the Susan Sarandon-Julia Roberts starrer, Stepmom. The storyline revolves around a divorcee mother who is suffering from cancer and has to accept another woman in her husband's and children's lives. Maya's life is all about her three children, who think nothing less than the world of her. Despite being divorced from her husband, Maya has ensured that everything runs smoothly in her house, under her watch, and that they continue to remain a happy family unit. However, when Aman introduces his girlfriend, Shreya, a career oriented woman, who has a lot to learn about children, to the family, the situation immediately takes an unexpected turn.
The Winning Season
Sam Rockwell plays a has-been coach who is given a shot at redemption when he's asked to run the local high school's girls basketball team. Emma Roberts is cast as a player he befriends, and Rob Corddry will play the school's principal. This film is listed as a 2009 film in IMDB, which isn't usually a good sign for a movie, released a year later. Fingers crossed for a decent comedy.
A Woman, a Gun and a Noodle Shop
Based on the 1985 film Blood Simple by the Coen Brothers, this historical thriller changes the Coens' backdrop from a small Texas town to a small Chinese town in the Gansu province, but keeps the plot intact: a jealous husband hires a professional to kill his adulterous wife and her lover. Naturally, things go awry and get bloody fast.
Zhang Yimou's version stars Sun Honglei and Ni Dahong, and also features a duo of heavily caricatured fools for comic relief. I was no fan of the original but somehow this remake is appealing. Watch the trailer.
Sept 10
Legendary
It starts with a picked upon teenager looking to reunite his family through high school wrestling, which previously tore his family apart resulting in a tragedy. Then there is the ne'er do well older brother who was the big high school wrestling champ and who is now called upon to step up to help. And there is the mom who just wants her family healed. Silly sounding premise, but good cast: Patricia Clarkson, Danny Glover, and WWE Wrestling star John Cena. This is from WWE Studios so they need it to do well. Hmmm. Good luck?
Cracks
Cracks follows an elite group of boarding school girls who compete for the attention of their freethinking and glamorous young teacher Miss G (Green). She encourages them to indulge their desires, flout the establishment and – suggesting a world of adventures in her own past – pursue a life of independence and travel. The girls are thrilled to have such an inspiring teacher, but the status quo is threatened when the arrival of an exotic and beautiful Spanish student (Maria Valverde) disturbs the girl's rigid and remorseless power structure. Favored girl Di Radfield (Juno Temple) feels especially threatened and, as Ms G's hold over the girls progresses from emancipation to obsession, there are tragic consequences for everyone. Watch the trailer.
I'm Still Here: The Lost Year of Joaquin Phoenix
A "documentary" about a year in Phoenix's life after he publicly gave up acting and tried to establish himself as a rapper. Finally we get to the bottom of Joaquin Phoenix's wacko year. Was it just one big joke, a bit of performance art, a nervous breakdown or something else? The film depicts Phoenix in various states of depravity. In one reported scene, Phoenix snorts cocaine off the breast of a stripper. You won't be bored.
The Romantics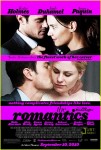 Over the course of one raucous night at a seaside wedding seven close friends, all members of a tight, eclectic college clique, reconvene to watch two of their own tie the knot. Laura (Katie Holmes) is maid of honor to Lila (Anna Paquin), her golden girl best friend. The two were previously rivals for the groom, Tom (Josh Duhamel). Friendships and alliances are tested and the love triangle comes to a head the night before the wedding, when the drunken friends frolic in the nearby surf and return to shore… without the groom. Based on the novel by Galt Niederhoffer. Watch the trailer.
Sept 15
Never Let Me Go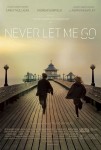 In this dystopian drama, Kathy (Carey Mulligan), Tommy (Andrew Garfield) and Ruth (Keira Knightley) have grown up together at Hailsham, a seemingly idyllic English boarding school. There have always been a lot of serious unanswered questions about their lives, but now it is time to leave the school and the terrible truth of their fate is revealed to them. They are forced to confront the deep feelings of love, jealousy and betrayal that threaten to pull them apart. Adapted from the acclaimed novel by Japanese-born British author Kazuo Ishiguro who also wrote Remains of the Day. Watch the trailer.
Sept 17
The Town
Doug MacRay (Ben Affleck) is an unrepentant criminal, the de facto leader of a group of ruthless bank robbers who pride themselves in stealing what they want and getting out clean. With no real attachments, Doug never has to fear losing anyone close to him. But that all changed on the gang's latest job, when they briefly took a hostage–bank manager, Claire Keesey (Rebecca Hall). Though they let her go unharmed, Claire is nervously aware that the robbers know her name…and where she lives. But she lets her guard down when she meets an unassuming and rather charming man named Doug…not realizing that he is the same man who only days earlier had terrorized her. The instant attraction between them gradually turns into a passionate romance that threatens to take them both down a dangerous, and potentially deadly, path. Ben Affleck directed as well.
Easy A
After a little white lie about losing her virginity gets out, a clean cut high school girl sees her life paralleling Hester Prynne's in "The Scarlet Letter," which she is currently studying in school – until she decides to use the rumor mill to advance her social and financial standing. Stanley Tucci and Patricia Clarkson play her 60s hippy mentality parents and it seems from the previews like a pleasant comedy, not too raunchy. I hear there are even John Hughes references. Other cast: Amanda Bynes, Thomas Haden Church, Malcolm McDowell, and Lisa Kudrow. Watch the trailer.
Sept 22
You Will Meet A Tall Dark Stranger
This Woody Allen movie centers around different members of a family, their tangled love lives and their attempts to try to solve their problems. The film focuses on a pair of married couples, Alfie and Helena (Anthony Hopkins and Gemma Jones) and Sally and Roy (Naomi Watts and Josh Brolin). Alfie leaves Helena in exchange for an opportunity to find the youth that passed him by while Helena confides in a fortuneteller. Meanwhile, their daughter Sally starts to crush on her boss (Antonio Banderas) while her husband is smitten by the young Dia (Freida Pinto). (Good thing he didn't spend too much on the poster, because this one sounds a lot like other Woody Allen stories.) Watch the trailer.
Sept 24
Wall Street: Money Never Sleeps
Michael Douglas and Shia LaBeouf star in Oliver Stone's "Wall Street 2." Douglas is back in his Oscar®-winning role as Gordon Gekko, whose iconic "Greed is good" mantra and daring corporate raids made him a rock star of financial titans. Emerging from a lengthy prison stint, Gekko finds himself on the outside of a world he once dominated. He now has to play catch-up and redefine himself in a different era. He has to become relevant again. But a young, idealistic investment banker (LaBeouf) learns the hard way that Gekko is still a master manipulator – and if there's one place where you can redefine yourself, one place where your relevance is a deal away, it's Wall Street.
It's Kind of a Funny Story
A clinically depressed 15-year-old checks himself into an adult psychiatric ward where he gains a new lease on life. In this New York City-set comedy-drama, 16-year-old Craig (Keir Gilchrist), stressed out from the demands of being a teenager, checks himself into a mental health clinic. There he learns that the youth ward is closed – and finds himself stuck in the adult ward. One of the patients, Bobby (Zach Galifianakis), soon becomes both Craig's mentor and protégé. Craig is also drawn to another 16-year-old, Noelle (Emma Roberts). With a minimum five days' stay imposed on him, Craig is sustained by friendships on both the inside and the outside as he learns more about life, love, and the pressures of growing up. Watch the trailer.
You Again
No matter how old you are, you never get over high school. Successful PR pro Marni (Kristen Bell) heads home for her older brother's (Jimmy Wolk) wedding and discovers that he's marrying her high school arch nemesis (Odette Yustman), who's conveniently forgotten all the rotten things she did so many years ago. Then the bride's jet-setting aunt (Sigourney Weaver) bursts in and Marni's not-so-jet-setting mom (Jamie Lee Curtis) comes face to face with her own high school rival. The claws come out and old wounds are opened in this crazy comedy about what happens when you're reunited with the one person you'd like to forget. Watch the trailer.
Buried
Paul Conroy (Ryan Reynolds), truck driver and family man, wakes up buried alive in an old wooden coffin. Not knowing who might have put him there or why, his only chance to escape from this nightmare is a mysterious cell phone. Poor reception, low battery and lack of oxygen are his worst enemies in a race against time: Paul has only 90 minutes to be rescued. All I can think is: who put a camera and lights in the coffin? And isn't it a forgone conclusion that he'll get out? Then again, I was the one that pooh-poohed the premise of Speed.
October 2010
The Girl Who Kicked the Hornet's Nest
In the final part of the Millennium Trilogy, Lisbeth Salander is hospitalized after meeting nearly being killed by her father. Mikael Blomqvist continues to uncover the reasons why Lisbeth has been treated harshly by the Swedish authorities. The first two of the trilogy have been really good, and they were all shot at the same time, so I expect the final episode will be just as good. I will be sorry to have them end, but we have the Americanizations to look forward to. Daniel Craig is set to play the Mikael character and newcomer Rooney Mara is in the Lisbeth role. Watch the Trailer.
Oct 1
Let Me In
Let Me In is an American-British horror film directed by Matt Reeves based on the novel Let the Right One In by John Ajvide Lindqvist and the Swedish film adaptation of the same name. It tells the story of a 12-year-old boy who develops a friendship with a vampire child in a New Mexico town in the early 1980s. The Swedish film was very good. It took place in a bleak, cold landscape and wasn't a Twilight or a True Blood kind of vampire tale. It was more about loner kids who despite one being a vampire help one another through tough times. Hope this remake strikes the same tone. Watch the trailer.
Freakonomics
Documentary based on the bestseller Freakonomics, where economist Steven D. Levitt uses statistics and theory to analyze pop culture. Freakonomics is one film broken up into its component parts each directed by a separate team made up of the dream team of documentary filmmakers. Overall there are 6 directors on board the film including Alex Gibney (Taxi to the Dark Side), Morgan Spurlock (Super Size Me), Rachel Grady (Jesus Camp), Heidi Ewing (Jesus Camp), Eugene Jarecki (The Trials of Henry Kissinger), and Seth Gordon (King of Kong). It will definitely mess with your head and I am all for it! Watch the trailer.
The Social Network
Jesse Eisenberg will play Facebook CEO Mark Zuckerberg; Justin Timberlake will play Sean Parker, the Napster co-founder who became Facebook's founding president; and Andrew Garfield will play Eduardo Saverin, the Facebook co-founder who fell out with Zuckerberg over money.The film will focus on the evolution of Facebook, the online social network created in 2004 on the Harvard campus, and how overnight success and wealth changed the lives of the classmates who created it. Doesn't sound like the most compelling story to me, but I hope it is more than it seems. Not that I have anything against Facebook.
Bagman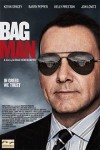 Disgraced Washington power broker Jack Abramoff's bribery schemes and fraudulent dealings with Indian casinos ultimately land him in jail. But if there's a silver lining out there for him, currently wrapping up a four-year stint in federal prison for a bevy of corruption and fraud charges, it's this: Unlike so many notorious incidents eventually exploited by movie producers, his fall from grace was deemed interesting enough to spawn not one, but two major motion pictures. Following Alex Gibney's documentary Casino Jack and the United States of Money comes Bagman, the fictional account of Abramoff's wheeling and dealing. So, does Jack actually deserve two movies? You decide.
Chain Letter
A serial killer targets teens that refuse to forward chain letters. Tagline: If you don't forward it, you die! Ooooh! A group of six friends from Carlson High School who receive a mysterious chain letter that moves from their email accounts and text messaging to a creepy little icon that begins haunting their My Space pages. Who knew they should take the threats of these messages seriously? Or that chain letters can kill? As the friends battle the curse or a perpetrator targeting them-how can they know for sure? Friendships are tested. The ominous message begins killing them in the most gruesome ways imaginable, turning friend against friend with "rules" that seem impossible to escape. Watch the trailer.
Oct 8
Life As We Know It
Holly Berenson (Katherine Heigl) is an up-and-coming caterer and Eric Messer (Josh Duhamel) is a promising network sports director. After a disastrous first date, the only thing they have in common is their dislike for each other and their love for their goddaughter, Sophie. But when they suddenly become all Sophie has in the world, Holly and Messer are forced to put their differences aside. Juggling career ambitions and competing social calendars, they'll have to find some common ground while living under one roof. Sounds sleep-inducingly familiar.
Secretariat
Based on the remarkable true story, Secretariat chronicles the spectacular journey of the 1973 Triple Crown winner. Housewife and mother Penny Chenery (Diane Lane) agrees to take over her ailing father's Virginia-based Meadow Stables, despite her lack of horseracing knowledge. Against all odds, Chenery–with the help of veteran trainer Lucien Laurin (John Malkovich)–manages to navigate the male-dominated business, ultimately fostering the first Triple Crown winner in 25 years and what may be the greatest racehorse of all time.
Nowhere Boy
Imagine John Lennon's childhood. A spirited teenager, curious, sharp and funny, growing up in the shattered city of Liverpool. Two extraordinary sisters tussle for his love – Mimi, the formidable aunt who raised him from the age of 5 and Julia, the spirited mother who gave him up to Mimi's care. Yearning for a normal family, John escapes into art and the new music flooding in from the US. His fledgling genius finds a kindred spirit in the young Paul McCartney. But just as John's new life begins, the truth about his past leads to a tragedy he would never escape. My favorite Beatle, too. Watch the trailer.
Tamara Drewe
Directed by Stephen Frears (Dangerous Liaisons, The Grifters), the story centers on an attractive young newspaper columnist who returns to the bucolic English country town of her youth to prepare her childhood home for sale. After a recent nose job transforms her into a seductive flirt, her presence in the hamlet sends ripples through a local writers retreat, awakening long dormant feelings with old friends and re-igniting former relationships. The comedy is based on Posy Simmonds' graphic novel of the same name, that was itself inspired by Thomas Hardy's Far From the Madding Crowd. Watch the trailer.
Oct 15
Red
Frank (Bruce Willis), Joe (Morgan Freeman), Marvin (John Malkovich) and Victoria (Helen Mirren) used to be the CIA's top agents – but the secrets they know just made them the Agency's top targets. Now framed for assassination, they must use all of their collective cunning, experience and teamwork to stay one step ahead of their deadly pursuers and stay alive. To stop the operation, the team embarks on an impossible, cross-country mission to break into the top-secret CIA headquarters, where they will uncover one of the biggest conspiracies and cover-ups in government history. Watch the trailer.
Conviction
When Betty Anne Waters' (Hilary Swank) older brother Kenny (Sam Rockwell) is arrested for murder and sentenced to life in 1983, Betty Anne, a Massachusetts wife and mother of two, dedicates her life to overturning the murder conviction. Convinced that her brother is innocent, Betty Anne puts herself through high school, college and, finally, law school in an 18-year quest to free Kenny. With the help of best friend Abra Rice (Minnie Driver), Betty Anne pours through suspicious evidence mounted by small town cop Nancy Taylor (Melissa Leo), meticulously retracing the steps that led to Kenny's arrest. Belief in her brother – and her quest for the truth – pushes Betty Anne and her team to uncover the facts and utilize DNA evidence with the hope of exonerating Kenny. Watch the trailer.
Oct 22
The Company Men
The story centers on a year in the life of three men trying to survive a round of corporate downsizing at a major company – and how that affects them, their families, and their communities. Ben Affleck plays a white-collar corporate employee who, after losing his six-figure salary, is offered a job installing drywall from his blue-collar working brother-in-law, played by Kevin Costner. Also stars Tommy Lee Jones, Maria Bello, Chris Cooper, Craig T. Nelson. Watch the trailer.
Hereafter
Clint Eastwood's latest, Hereafter tells the story of three people who are touched by death in different ways. George (Matt Damon) is a blue-collar American who has a special connection to the afterlife. On the other side of the world, Marie (Cecile De France), a French journalist, has a near-death experience that shakes her reality. And when Marcus, a London schoolboy, loses the person closest to him, he desperately needs answers. Each on a path in search of the truth, their lives will intersect, forever changed by what they believe might–or must–exist in the hereafter.
Oct 29
Monsters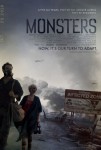 Six years ago NASA discovered the possibility of alien life within our solar system. A probe was launched to collect samples, but crashed upon re-entry over Central America. Soon after, new life form began to appear and half of Mexico was quarantined as an INFECTED ZONE. Today, the American and Mexican military still struggle to contain "the creatures"…… Our story begins when a US journalist agrees to escort a shaken tourist through the infected zone in Mexico to the safety of the US border. At SXSW they said," It's a clever little monster movie, kind of a cross between District 9 and War of the Worlds." Might be worth a look Watch the trailer.
My Soul to Take
In the sleepy town of Riverton, legend tells of a serial killer who swore he would return to murder the seven children born the night he died. Now, 16 years later, people are disappearing again. Has the psychopath been reincarnated as one of the seven teens, or did he survive the night he was left for dead? Only one of the kids knows the answer. Adam "Bug" Heller (Max Thieriot) was supposed to die on the bloody night his father went insane. Unaware of his dad's terrifying crimes, he has been plagued by nightmares since he was a baby. But if Bug hopes to save his friends from the monster that's returned, he must face an evil that won't rest…until it finishes the job it began the day he was born. Denzel Washington is in it, too.
Wild Target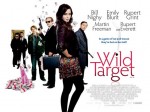 A hit man tries to retire but a beautiful thief may change his plans. Bill Nighy is Victor Maynard, a middle-aged, solitary assassin, who lives to please his formidable mother, Louisa (Eileen Atkins), despite his own peerless reputation for lethal efficiency. His professional routine is interrupted when he finds himself drawn to one of his intended victims, Rose (Emily Blunt). He spares her life, unexpectedly acquiring a young apprentice in the process, Tony (Rupert Grint). Believing Victor to be a private detective, his two new companions tag along, while he attempts to thwart the murderous attentions of his unhappy client (Rupert Everett). Looks fun. Watch the trailer.
November
Knucklehead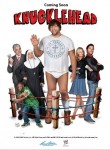 This year's Blind Side? The film centers on a fight promoter (Mark Feuerstein) deeply in debt to his crooked rival. Desperate for a new fighter that will help him win back everything he owes, the promoter catches a break when a 450-pound church handyman (Paul "Big Show" Wight) who has spent his entire life in an orphanage agrees to wrestle on behalf of his fellow orphans. I have to say, I'm rooting for this one because I met Big Show once and he seemed like a really nice guy, all 450 pounds of him. No idea if he can act, but he was a WWE Superstar for a long time.
Tree of Life
This one from Terrence Malick (Days of Heaven) has been kept under wraps. The description they've released is not a lot of help.
"Tree of Life is a period piece centered around three boys in the 1950s. The eldest son (Hunter McCracken) of two characters (Brad Pitt and Jessica Chastain) witnesses the loss of innocence. At first all seems marvelous to the child. He sees as his mother does, with the eyes of his soul. She represents the way of love and mercy, where the father tries to teach his son the world's way, of putting oneself first. The picture darkens as he has his first glimpses of sickness, suffering and death. The world, once a thing of glory, becomes a labyrinth. Framing this story is that of adult Jack, a lost soul in a modern world." Hmmm. Brad Pitt?
Nov 5
Megamind
Tina Fey, Brad Pitt and Will Ferrell voice the characters here. "Megamind" is the most brilliant supervillain the world has ever known. And the least successful. Over the years, he has tried to conquer Metro City in every imaginable way. Each attempt, a colossal failure thanks to the caped superhero known as "Metro Man," an invincible hero until the day Megamind actually kills him in the throes of one of his botched evil plans. Suddenly, Megamind has no purpose. A supervillain without a superhero. He realizes that achieving his life's ambition is the worst thing that ever happened to him. Megamind decides that the only way out of his rut is to create a new hero opponent called "Titan," who promises to be bigger, better and stronger than Metro Man ever was. Pretty quickly Titan starts to think it's much more fun to be a villain than a good guy. Except Titan doesn't just want to rule the world, he wants to destroy it. Now, Megamind must decide: can he defeat his own diabolical creation? Can the world's smartest man make the smart decision for once? Can the evil genius become the unlikely hero of his own story? Watch the trailer.
Due Date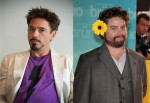 Peter Highman (Robert Downey Jr.) is an expectant first-time father whose wife's due date is a mere five days away. As Peter hurries to catch a flight home from Atlanta to be at her side for the birth, his best intentions go completely awry when a chance encounter with aspiring actor Ethan Tremblay (Zach Galifianakis) forces Peter to hitch a ride with Ethan–on what turns out to be a cross-country road trip that will ultimately destroy several cars, numerous friendships and Peter's last nerve. Watch the trailer.
Welcome to the Rileys
Once a happily married and loving couple, Doug and Lois Riley (James Gandolfini and Melissa Leo) have grown apart since losing their teenage daughter eight years prior. Leaving his agoraphobic wife behind to go on a business trip to New Orleans, Doug meets a 17-year-old runaway (Kristen Stewart) and the two form a platonic bond. For Lois and Doug, what initially appears to be the final straw that will derail their relationship, turns out to be the inspiration they need to renew their marriage. Watch the trailer.
127 Hours
The story of Aron Ralston, a mountain climber who, while hiking Utah's back-country in 2003, had to self-amputate part of his arm with a dull knife when it was pinned by a boulder in an accident. From Danny Boyle of Slumdog Millionaire fame, and starring James Franco. Over the next five days Ralston examines his life and survives the elements to finally discover he has the courage and the wherewithal to extricate himself by any means necessary, scale a 65-foot wall and hike over eight miles before he is finally rescued. Throughout his journey, Ralston recalls friends, lovers, family, and the two hikers (Amber Tamblyn and Kate Mara) he met before his accident. Will they be the last two people he ever had the chance to meet?
Fair Game
Fair Gameis a political drama about the outing of CIA agent Valerie Plame Wilson. Ambassador Joseph Wilson watched his wife's CIA status become compromised after he wrote New York Times op-ed columns that accused the Bush Administration of manipulating intelligence about weapons of mass destruction to justify the invasion of Iraq. Soon after, Valerie's covert status is reported by a high-profile Washington journalist. With her cover blown and her overseas contacts placed in mortal danger, Valerie is pushed to the breaking point as her career and private life collapse. This one seems to be kicking off the Oscar season with a bang. Early word is very good. Directed by Doug Liman (Bourne Identity) Stars Naomi Watts and Sean Penn. Watch a clip.
Nov 12
Unstoppable
A massive unmanned locomotive, nicknamed "The Beast" and loaded with toxic cargo, roars through the countryside, vaporizing anything put in front of it. A veteran engineer (Denzel Washington) and a young conductor (Chris Pine), aboard another train in the runaway's path, devise an incredible plan to try and stop it – and prevent certain disaster in a heavily populated area. Sounds like Speed on steroids. One reviewer thought it sounded like one of those math problems from middle school. "An unmanned train loaded with 8 freight cars of poisonous chemicals is headed south towards a heavily populated area at 80 mph. It is still 150 miles away, but should the train hit the city, the event radius is estimated to be between 20 to 45 miles. In addition, a different train, carrying 150 students, is heading northeast at a speed of 65 mph. Given that Chris Pine is shirtless for exactly 3 seconds in the trailer, and Unstoppable is set to come out on 11/12, what are the chances that it'll be a decent movie?"
Morning Glory
When hard-working TV producer Becky Fuller (Rachel McAdams) is fired from a local news program, her career begins to look as bleak as her hapless love life. Stumbling into a job at "Daybreak" (the last-place national morning news show), Becky decides to revitalize the show by bringing on legendary TV anchor Mike Pomeroy (Harrison Ford). Unfortunately, Pomeroy refuses to cover morning show staples like celebrity gossip, weather, fashion and crafts – let alone work with his new co-host, Colleen Peck (Diane Keaton), a former beauty queen and longtime morning show personality who is more than happy covering morning "news." As Mike and Colleen clash, first behind the scenes and then on the air, Becky's blossoming love affair with fellow producer, Adam Bennett (Patrick Wilson) begins to unravel – and soon Becky is struggling to save her relationship, her reputation, her job and ultimately, the show itself. Watch the trailer.
Tangled
Walt Disney Pictures presents Tangled, an action-packed, swashbuckling, animated musical comedy about the girl behind 70 feet of magical, golden hair. A princess stolen from her parents' castle as a baby, Rapunzel (voice of Mandy Moore) is locked in a hidden tower longing for adventure. Now an imaginative and determined teenager, she takes off on a hilarious, hair-raising escapade with the help of a dashing bandit (voice of Zachary Levi). With the secret of her royal heritage hanging in the balance and her captor in pursuit, Rapunzel and her cohort find adventure, heart, humor, and hair… lots of hair. With original music by Alan Menken and lyrics by Glenn Slater, this comedic re-imagining of the classic Brothers Grimm fairytale comes to theaters in Disney Digital 3D™.
Skyline
Skyline takes place in a Los Angeles high-rise where a small group of survivors brave a mysterious attack of otherworldly origins. Donald Faison is playing an entrepreneur who lures his longtime friend (Eric Balfour) to the West Coast. After a night of partying, both wake to find a strange force is swallowing humanity off the face of the earth.
Helena From the Wedding
Very indie Helena from the Wedding is the debut feature film from writer/director Joseph Infantolino. Shot mostly in sequence in and around a small cabin in upstate New York, this nuanced and often funny portrait of marriage and anxiety in the late blooming professional class revolves around one dark night of the soul of Alex Javal (Lee Tergesen), who is feeling so out of sorts that he fails to appreciate his new wife, Alice (Melanie Lynskey), and the new life she represents and enables. The story takes place over the course of a weekend long New Year's Eve party that the Javals host for their closest friends and one unexpected guest, the very beautiful and very young Helena (Gillian Jacobs). Watch the trailer.
Nov 19
Harry Potter and the Deathly Hallows: Part I
The final chapter of the Harry Potter film series begins as Harry, Ron and Hermione leave Hogwarts behind and set out to find and destroy the Horcruxes–the secret to Voldemort's power and immortality. This final book is split into two parts, so you'll have to wait a bit for the real finale. Not much to say about this one. If you like the Harry Potter series, you'll go. If not, you won't. They've grown up well, I think. Watch the trailer.
The Next Three Days
Life seems perfect for John Brennan (Russell Crowe) until his wife, Lara (Elizabeth Banks), is arrested for a gruesome murder she says she didn't commit. Three years into her sentence, John is struggling to hold his family together, raising their son and teaching at college while he pursues every means available to prove her innocence. With the rejection of their final appeal, Lara becomes suicidal and John decides there is only one possible, bearable solution: to break his wife out of prison. Refusing to be deterred by impossible odds or his own inexperience, John devises an elaborate escape plot and plunges into a dangerous and unfamiliar world, ultimately risking everything for the woman he loves. Watch the trailer.
Made in Dagenham
This comedy is based on the 1968 strike at the Ford Dagenham car plant when 850 female workers walked out in protest against sexual discrimination in their job performance evaluations. The film stars Sally Hawkins, Miranda Richardson, Rosamund Pike and Jaime Winstone. It is directed by Nigel Cole who has made several other chick flick comedies, notably Saving Grace & Calendar Girls . I'm looking forward to it. Watch the trailer.
Nov 24
Burlesque
The Burlesque Lounge has its best days behind it. Tess (Cher), a retired dancer and owner of the venue, struggles to keep the aging theater alive, facing all kinds of financial and artistic challenges. With the Lounge's troupe members becoming increasingly distracted by personal problems and a threat coming from a wealthy businessman's quest to buy the spot from Tess, the good fortune seems to have abandoned the club altogether. Meanwhile, the life of Ali (Christina Aguilera) , a small-town girl from Iowa, is about to change dramatically. Hired by Tess as a waitress at the Lounge, Ali escapes a hollow past and quickly falls in love with the art of burlesque. Backed by newfound friends amongst the theater's crew (Stanley Tucci, Alan Cumming), she manages to fulfill her dreams of being on stage herself. Things take a dramatic turn though when Ali's big voice makes her become the main attraction of the revue. Watch the trailer.
The King's Speech
The King's Speech tells the story of the man who would become King George VI, the father of the current Queen, Elizabeth II. After his brother abdicates, George 'Bertie' VI (Colin Firth) reluctantly assumes the throne. Plagued by a dreaded nervous stammer and considered unfit to be King, Bertie engages the help of an unorthodox speech therapist named Lionel Logue (Geoffrey Rush). Through a set of unexpected techniques, and as a result of an unlikely friendship, Bertie is able to find his voice and boldly lead the country into war.
Love and Other Drugs
Jake Gyllenhaal and Anne Hathaway star in the rom-com which revolves around a Viagra salesman (Gyllenhaal) overcoming his history of sordid relationships so as to land a woman who suffers from Parkinson's disease (Hathaway). Love and Other Drugs is based on Jamie Reidy's nonfiction book Hard Sell: The Evolution of a Viagra Salesman. Let's hope the relationship doesn't end like that other Gyllenhaal/Hathaway relationship, the one in Brokeback Mountain did. Watch the trailer.
This is by no means a full list of the movies that will be opening. I left off some that I can't imagine us wanting to see, and no doubt, there will be some indies and foreign fare that will spark our interest.
What else have you heard of that you are looking forward to?
1 Comments
Leave a comment