Currently browsing the "
J.R.R. Tolkein

" tag.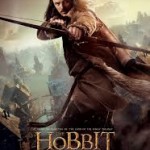 Here's all you need to know about The Hobbit: The Desolation of Smaug:
1. Anyone who's read "The Hobbit" and/or seen and enjoyed the first of director Peter Jackson's three-film adaptation will surely want to see this 'middle' installment. Odds are, they'll like it – a lot. It's quite good, visually and narratively. 2. The film essentially picks up where the last one, The Hobbit: An Unexpected Journey, left off. Bilboa Baggins (Martin Freeman) still has possession of a precious ring that gives him courage and short-term invisibility. And he's still on a dangerous quest with the wizard Gandalf (Ian McKellan) and a bunch of dwarves led by Thorin Oakenshield (Richard Armitage) to reclaim the lost Dwarf Kingdom of Erebor from an evil dragon named Smaug.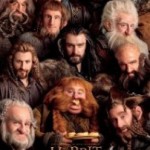 Are you ready for a return to Middle Earth? If you eagerly answered 'yes' to that question, then every review – including this one – is moot. You should see The Hobbit. Chances are, you'll enjoy the movie and spend countless hours with your fanboy and fangirl friends debating the merits of the story, the scenery, the frame rate, and how it all plays into the entire mythology of the Lord of the Rings universe. If you don't know a Gollum from a Gandolf – and don't care – then you can probably skip The Hobbit, the first of a three-part prequel to the blockbuster Lord of the Rings trilogy. Either way, it'll do just fine at the box office. With or without you.