Currently browsing the "
legal drama

" tag.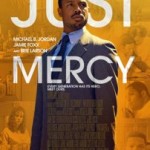 Just Mercy is an infuriating and inspiring legal drama based on the true story of a man who spent six years on death row for a crime he didn't commit, and the young, Harvard-educated lawyer who worked feverishly to get him sprung. That lawyer – Bryan Stevenson (Michael B. Jordan) – is not some long-dead legal eagle who won his case and faded into the sunset. He's a champion of social justice who created the nonprofit Equal Justice Initiative in Alabama, and continues his crusade to this day to help the disenfranchised.
'Tis the season of movies based on real events. 127 Hours, Fair Game, Secretariat, and yes, Conviction – a movie that sets the bar for sibling devotion.