Currently browsing the "
movie musical

" tag.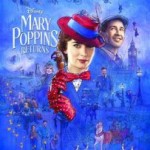 Emily Blunt (A Quiet Place, The Girl on the Train) is practically perfect in every way as the practically-perfect nanny Mary Poppins in the long-awaited sequel, Mary Poppins Returns. The film itself, however, is not so practically-perfect, mostly because the songs are far less memorable and joyful than those featured in the 1964 classic starring Julie Andrews and Dick Van Dyke. I guess you could say that Mary Poppins Returns is practically okay in every way that counts: it offers up decent family-friendly viewing over the holidays; is reminiscent of that bygone era of heartwarming live-action movie musicals; and is awash in colorful costumes and scenery.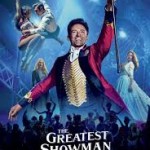 The Greatest Showman is the type of movie I could watch multiple times – not for the (so-so) plot – but rather, for the musical production numbers filled with heart, spectacle and earworms galore. If you don't like Broadway musicals, The Greatest Showman won't ring your bell. But if you're a fan (as I am), you're bound to enjoy this original movie musical that is, in essence, a Broadway show on the big screen. It doesn't quite rise to the level of a Moulin Rouge or Les Miz, but like the circus that P.T. Barnum created, The Greatest Showman is fun for the whole family. And c'mon, who doesn't like Hugh Jackman, the most versatile guy in show business?!