Currently browsing the "
Sarah Jessica Parker

" tag.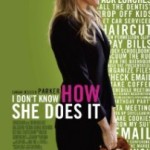 I Don't Know How She Does It isn't quite as bad as many of the reviews would suggest. But it is just mediocre in the (95 minute) moment – and gone from your consciousness completely by the time you get out of the parking lot.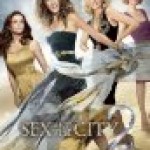 Did you enjoy the first Sex And The City movie? Did you gather up the gal pals (and maybe even some guy pals) to down a few cosmopolitans and watch the movie en masse? Was a good time had by all? If so, it really doesn't matter what the critics have to say about SATC2. It's entertaining enough to warrant a repeat outing with friends. And if you didn't like – or bother seeing- the first SATC, then run, don't walk to the nearest exit. You'll hate this one even more.