Currently browsing the "
science fiction fantasy

" tag.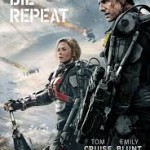 Edge of Tomorrow takes bits and pieces from a bunch of sci-fi fantasy, superhero, apocalyptic war movies and mashes them up into one solidly entertaining flick. In a nutshell, it's Groundhog Day meets Independence Day. The plot is somewhat straightforward: An Army officer named Cage (Tom Cruise) who's made a career as a PR flak (to avoid combat) gets thrown into battle. A close encounter with some alien thing results in Cage having to relive the same day over and over again until he can gather all the mental and physical ammunition he needs to save the world from an alien invasion. He enlists the help of a super soldier named Rita (Emily Blunt) who is the only other person who can sort of understand what he's going through.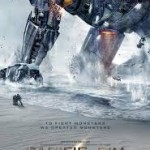 WHAT?? DID I LIKE THE MOVIE???
WHY AM I SHOUTING????
Maybe it's because my ears are still ringing from watching Pacific Rim in IMAX 3D. Let's just say it was loud – really, really loud – loud to the point of distraction. And that's never a good thing, especially if you're struggling to understand the drips and drabs of weak dialogue interjected between epic battle scenes. In a nutshell, Pacific Rim is Godzilla on steroids.