Currently browsing the "
tearjerker

" tag.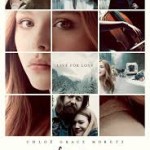 If I Stay is a tear-inducing chick flick. Not that there's anything wrong with that… unless you're trying to stay in 'happy summer mode' a few more weeks. This movie is kind of a downer, aimed primarily at angsty teens. The trailer (below) pretty much says it all. So does the YA novel by Gayle Forman. But in case you haven't watched the trailer, or read the book, here's the gist: Mia Hall (Chloë Grace Moretz) is a mature high schooler with a loving family, a cute rocker boyfriend (Jamie Blackley), and a passion for playing the cello. But her life changes in an instant when a car crash wipes out her family and puts her in a coma. The movie then weaves in and out of her past and present as Mia – having a sort of out-of-body experience – ultimately weighs if it's worth waking up to a very different life, or just letting go.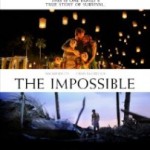 You'll need the tissues for this one. Seriously. It's nearly impossible not to cry watching The Impossible. The movie is gripping and intense, horrifying and uplifting- all at once. It's based on the true story of a family literally torn apart by the Indian Ocean tsunami that killed more than a quarter million people in 2004. The Impossible seeks to humanize the enormous catastrophe by focusing on this one family's plight. It's hard to watch. But it's even harder to look away.