Currently browsing the "
Tom Schilling

" tag.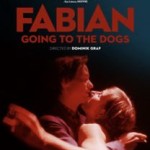 In this adaptation of "Fabian: Going to the Dogs", a German novel first published in 1931 but later banned and burned by the National Socialist Party, Jakob Fabian (Tom Schilling) is a young man in Berlin in the years between the two wars, trying to become a writer but struggling to keep his head above water. By day he works as a copywriter for a cigarette company, and by night he fills books with his observations as he accompanies his wealthy friend Labude (Albrecht Schuch) through the hedonistic world of brothels and bars while Germany slides slowly towards fascism. But Fabian's detachment is shaken one night when he meets the beautiful Cornelia (Saskia Rosendahl), a film law trainee who dreams of being an actress, and their love story forms the spine of this thoroughly engaging film. Be warned, it clocks in at just minutes under three hours running time, but fortunately it never feels long thanks to great direction (Dominik Graf), a superb cast, and a thoughtful, beautifully crafted script.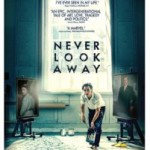 With Arty Chick off to parts unknown to direct a documentary, it's possible her reviews will be fewer and farther between for a while. So I will try and highlight some of the artier films that I happen to see (and like). I'll also note if they've been discussed on my weekly podcast, "The Cinema Clash" with Charlie Juhl, who tends to share Arty Chick's passion for smaller, indie and foreign films. If we both a like a particular film, there's a good chance you will too! Topping my list of recent forays into foreign-film land is the Oscar-nominated German film, Never Look Away. It's part psychological drama, part war drama, part period romance. It takes place over the course of about 30 years, which helps explain the film's three-hour running time.