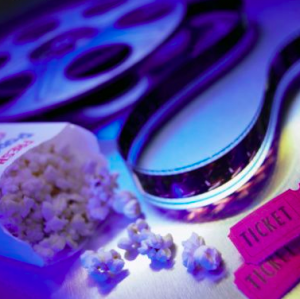 I've been looking back over all the films I saw during this past year and while I feel like it was a pretty good year for movies, for me it lacked that "destined to become a classic" film, which is not to say I don't have some favorites. I will admit, I missed a lot of films by virtue of living in a small town, and I have heard from many (including my 4-year-old nephew) that Toy Story 3 was awesome. I'm looking forward to seeing many of what will no doubt be the contenders for the best in foreign film and documentary when they get here or to Netflix.
BEST MOVIE
Winter's Bone was one of the most real and sad movies I have seen in years. And Jennifer Lawrence turned in an outstanding breakout performance in it. It was a story that could so easily have slipped into redneck clichés, but the director and the actors respected the material and told an amazing story.
I think The Social Network also rose to the occasion with a kick-ass script and great ensemble performances. I was surprised how much I liked it, especially given the subject matter that I feared would only appeal to the 20-somethings.
The King's Speech is another strong contender for its sparkling script and a great performance by Colin Firth.
BEST FOREIGN FILM
This is a hard category because I saw so many good ones and relegating them to "foreign" seems kind of unfair; they're all "Best Film" contenders to me. Mother, a Korean Hitchcockian thriller, blew me away. Javier Bardem in the Spanish drama Biutiful broke my heart. And the wonderfully inventive French comedy Micmacs had me laughing out loud and reveling in the imagery.
BEST CHICK FLICK
2010 didn't have a standout standard chick flick a la Julia and Julia or The Devil Wears Prada, but The Kids Are All Right was one of my favorite movies this year. Wickedly funny with great performances and just the right amount of drama in the mix, it has stuck with me and I'll probably rent it on Netflix soon, just to see it again, which is rare for me.
MOST UNDER-APPRECIATED
I was totally taken with Ben Affleck's The Town. Great performances by Affleck and Jeremy Renner (again) and a nice nuanced script. It is a character piece and a love story, wrapped in a heist flick.
BEST ROOSTER PERFORMANCE
I think a lot of the movies this year that are being put forward for Best Picture are really just about one standout performance. Christian Bale was amazing, and the script and direction for The Fighter were better than average, but not amazing. Same for Jeff Bridges, Robert Duvall and Michael Douglas. I think the Best Actor Category at the Oscars will be the one to watch.
BEST CHICK PERFORMANCE
Unfortunately, I think that women are still not getting the great roles but I'd say Natalie Portman killed in The Black Swan and Annette Bening gave one of her best ever performances in The Kids Are All Right.
BEST CLOTHES
Since we are Chickflix, I thought that we really should point out these things. In I am Love Tilda Swinton wears the most beautiful wardrobe in recent film. The design in the whole film is just fabulousness Italian-style.
MOVIE I'D LIKE TO SEE SEQUELIZED
Inception was visually and intellectually stimulating and I'd love to see more done with the concept. Sure, my brain hurt after I saw it, but in a good way.
MOST OVERRATED
I don't know what Scorsese was thinking with Shutter Island. It was just one big mess that not even Leonardo could pull off. And the same could almost be said about Tim Burton's Alice in Wonderland, but it at least had fantastic visuals to offset the awkward direction.
BIGGEST WASTE OF TIME
Tom Cruise and Cameron Diaz had negative chemistry in the totally disappointing Knight and Day and Russell Crowe actually bored me in Robin Hood. What happened to our mega-stars this year? I include Mr. Depp and Mr. Downey, Jr. here.
1 Comments
Leave a comment