For those who celebrate 'Winter Break' with a visit to the movies, here's my quick take on a dozen recent flicks that may or may not influence your selection!

Star Wars: The Force Awakens – Yes, I actually liked it – way more than I expected to since I haven't seen a SW flick since The Empire Strikes Back in 1980. In fact, I'm now inclined to watch them all, then re-watch The Force Awakens for things I may have missed. The movie works on several levels for sci-fi fans old and new.
Spotlight – This one is a quietly powerful movie that can't help but evoke comparisons to All the President's Men. It's based on the true story of how the Boston Globe uncovered a massive cover-up involving pedophile priests in Boston and beyond. The entire ensemble cast is terrific, though Mark Ruffalo really shines as dogged reporter Mike Rezendes.
Concussion – Will Smith stars in the true story of an American immigrant and brilliant forensic neuropathologist named Dr. Bennet Omalu who was the first to discover the brain disease, chronic encephalopathy (CTE) in professional football players. It's a David (Omalu) vs. Goliath (NFL) story that should prove interesting to fans, foes, and those on the sidelines of the sport. Smith's performance is nuanced and low-key and possibly even awards-consideration-worthy.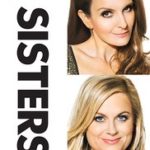 Sisters – I actually forgot about this movie during my first crack at the cheat sheet, but it's worthy of mention. The comedy starring Tina Fey and Amy Poehler isn't great, but it's fine for a solid dose of mindless entertainment. It's basically like your typical raunchy guy comedies (like Hangover) with a dash of sincerity, sibling rivalry, and bonding. Guys and gals of a certain generation (namely, mine) will find some humor and angst in the premise, which involves older parents downsizing and selling the family home. If you go, stick around through the end credits. Seriously, the outtakes are funnier than the movie.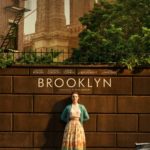 Brooklyn – This one may be hanging around an independent theater, and if so, it's one of those sweet stories that crosses the arty/mainstream divide. It's about a young Irish immigrant coming to America in the 1950s. A good 'safe' pick for a group outing.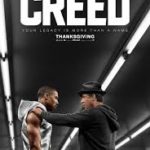 Creed – Rocky fans rejoice! Creed successfully reboots the franchise by introducing a hot new fighter to root for (Michael B. Jordan as Apollo Creed's son!), while infusing the drama with the mentorship of an aging, but still engaging Rocky Balboa (Sly Stallone).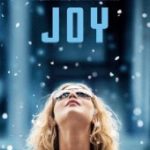 Joy – This movie is okay, but inconsistent and ultimately disappointing. The cast is stellar, including Jennifer Lawrence and Bradley Cooper (together again, in yet another film by David O. Russell). But somehow Joy Mangano's inspiring rise to entrepreneurial wonder woman fails to translate from QVC and HSN to the big screen. So take a pass on the movie, and pick yourself up some huggable hangars and a miracle mop instead!
The Danish Girl – I've become a huge Eddie Redmayne fan (The Theory of Everything, Les Miz) despite his atrocious turn earlier this year in Jupiter Ascending. In The Danish Girl, he's back in strong form – as a transgender Danish artist. The person who really steals the movie though is Alicia Vikander as the wife who loves and stands by him through it all. It's an arty chick flick.
The Big Short – The ensemble cast is impressive (Christian Bale, Steve Carell, Ryan Gosling), but I fell asleep about two-thirds of the way through screening this one. Granted, I was really tired and movied out. From what I remember, it's about the housing crisis, greed, and what happened when some high-finance folks started placing bets on whether the housing market would collapse. It uses some clever tactics to explain some complex economic concepts, so kudos for that. But I still really hope more folks will seek out 99 Homes, which deals with the same topic on a much more humanized level.
Carol – No question this is a beautiful film, but it's not for everyone. It definitely skews more arty than mainstream. It's about a forbidden love in the 1950s between two women (played by Cate Blanchett and Rooney Mara).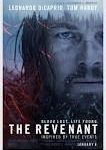 The Revenant – This movie was filmed on location – mostly in Canada – for eight months, in harsh conditions, so that director Alejandro González Iñárritu (Birdman, Babel) could utilize natural light and elements and help the actors get in character. The result is a brutal movie, beautifully shot. There's buzz that this could finally be Leo DiCaprio's year for a best actor Oscar because he does a fine job playing a frontiersman in the 1820s who is left for dead after being mauled by a bear, and sets off on a quest for revenge against the man who killed his son. There's a lot of violence and killing and other icky stuff throughout this movie, which is why I didn't particularly like it. If you're an Iñárritu and/or DiCaprio fan, however, it could be worth your while.
The Martian – If it's still in a theater near you, The Martian is still my favorite movie of the year. It's smart, entertaining, uplifting and remarkably accessible to mainstream as well as geeky-fringe audiences. Matt Damon is funny and sarcastic, scared and lonely, and extremely resourceful as an astronaut mistakenly left for dead on the red planet and who must try and survive until NASA can figure out a way to bring him home.
Still thinking? Peruse our reviews – and Facebook page – and let us know what movies warm your heart, or leave you cold, this holiday season.
Pass the popcorn…