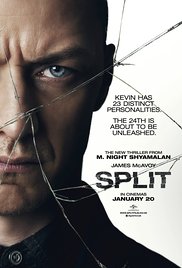 Mainstream Chick faces off with her cinematic nemesis Charlie over: M. Night Shyamalan's creepy psychological thriller Split starring James McAvoy as a guy with 24 alternate personalities who kidnaps three teenage girls; xXx: Return of Xander Cage, an action movie starring Vin Diesel in the second sequel of a franchise I'd never heard of. It's pure camp. Not that there's anything wrong with that!; and The Founder, a not-so-feel-good biopic starring Michael Keaton as McDonald's "founder" Ray Kroc.
Tune in to this edition of the Cinema Clash for more on the aforementioned movies, and other stuff too!
No Comments Yet
You can be the first to comment!
Leave a comment