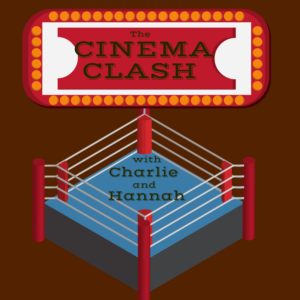 Since I'm seeing more films than I have time to formally review in writing, I'm sharing out the latest edition of the Cinema Clash podcast featuring yours truly – and Charlie. This way, you can hear my thoughts on a bunch of flicks and know before you go – or don't go. This week, we're chatting about: the film adaptation of Broadway's award-winning musical drama Dear Evan Hansen; the German romantic psychological drama I'm Your Man (Ich Bin Dein Mensch); the televangelist biopic The Eyes of Tammy Faye; the American remake of the intense Danish crime thriller The Guilty. Plus, Charlie's take on the family-friendly mystery horror film Nightbooks and the new sci-fi drama series "Foundation." And we reveal the earworm that dominates episode 10 of season two of the Emmy-winning dramedy "Ted Lasso." Tune in — and subscribe on iTunes or wherever you get your favorite podcasts!
Listen to "Ich Bin Your Man Evan Hansen" on Spreaker.
No Comments Yet
You can be the first to comment!
Leave a comment